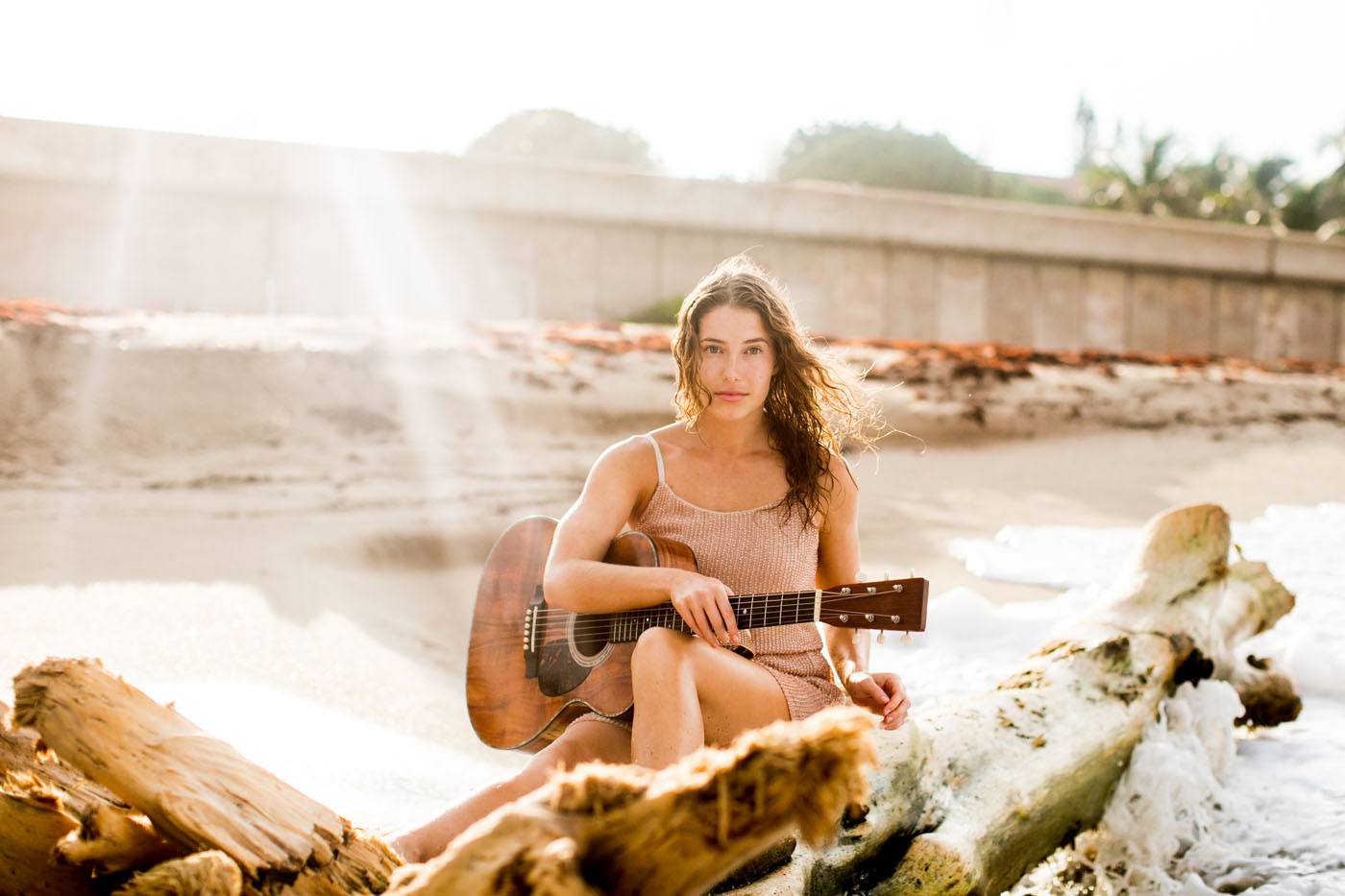 18 Jul

Musicians Photography | Caroline Jones
Caroline Jones | Musicians Photography
When you look back at your life, where you've been, what you've done, the travels you've taken and people you've loved, one thing should be a common thread throughout the years; authenticity. Have you been authentic in going where your heart has led you. In what you have done, have you felt accomplished and satisfied, and have you been genuine with the people you have loved?
I start this blog with those thoughts because I feel like this shoot with Caroline Jones was, to me, one of the most authentic style photoshoots from conception to completion, and I just loved working with this organic, free-spirited songbird!
Our mutual good friend, Jordan Pettit, recommended that Caroline reach out to me while she was home in Palm Beach for a short stint in-between tours with Zac Brown Band (um, how awesome is that?). Caroline called me up and said, "I want to do a completely organic style photo shoot. I want my hair to be wet from the salt water in the ocean, I don't want to wear makeup and I want to just have fun on the beach! And… I need to do this shoot today in between rehearsals." I told her I was up for the challenge and loved the concept!
So here you go… no filter amazingness from our beach day photoshoot in the rain! #nofilter #nomakeup #authentic are this shoot's hashtags! Caroline Jones must be one lucky girl, because who else gets a rainbow on their photoshoot? Go check out Caroline on all the things!
Caroline Jones' music has already made it to the Top 20 on Sirius XM "The Highway". Not only is she an artist, she also hosts her own radio show on the Sirius XM Coffee House Channel called "Art & Soul" where she shares all about songwriting with some incredible artists, like herself! Make sure to listen for and request "Tough Guys" on the radio! I've already heard it a few times here locally on WIRK, hometown girl!
Loved this blog post? Check out this Wyoming shoot or all of the musicians photography blogs!