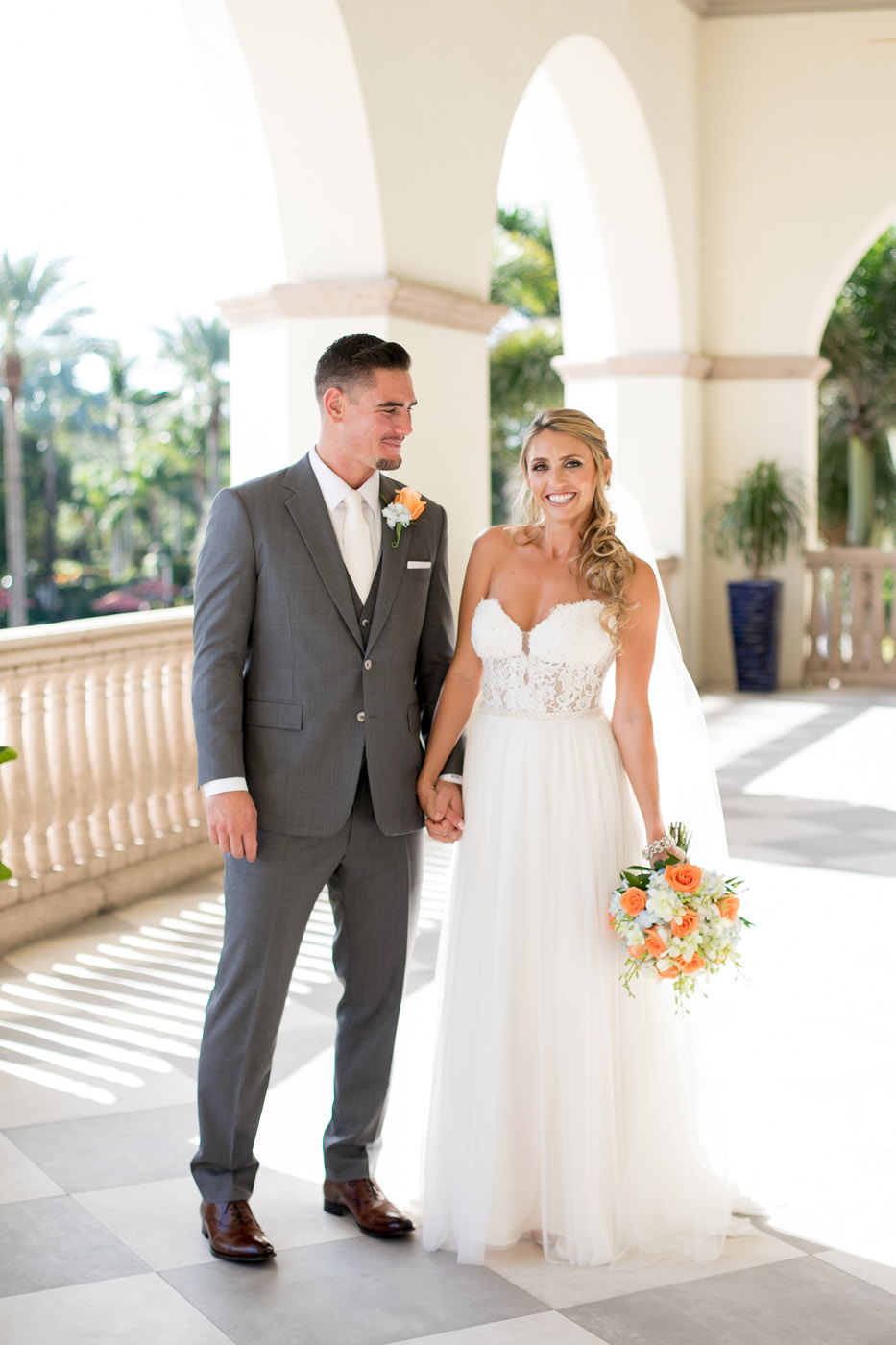 08 Dec

Frenchman's Reserve Wedding | Ashley and Nick Wittgren
Ashley and Nick Wittgren's Frenchman's Reserve Wedding
When two people light up around each other, their smiles and laughs spread to everyone around them! Ashley and Nick Wittgren's Frenchman's Reserve wedding was such a joy to capture as they said their vows surrounded by their closest family and friends.
Nick is a Miami Marlin's pitcher, so his baseball family was there to "cheer him on", and cheers they did! While Ashley and her girls were popping La Marca Prosecco, Nick and his boys were cheer'sing to Buchanan's 18 year Blended Scotch Whiskey! Catch the super cool custom engraved James Buchanan's Special Reserve Blended Scotch Whiskey gift personally engraved with Nick's baseball number 64, given to him by the Buchanan Whiskey company for a no-hitter game. Nick said that celebrating his and Ashley's wedding day with his groomsmen was the perfect time to break into the bottle :).
Ashley is a certified fitness trainer and has the best attitude!  She spends her life's work empowering women and educating people on how to be the best "them" they can be.  What an inspiring match these two are!  (@ashleycrosbyfitness)
Ashley and Nick have an ironic love story that is quite opposite of anything but baseball! Ashley began writing for the local baseball team, and at that time she vowed she would "never date a baseball player."  However, things changed when she met Nick through the Cape Cod baseball league. Luckily, as her maid of honor said, Ashley loves to break the rules, even her own!
Ashley and Nick's wedding day was full of so much love centered around the two of them as a couple. All 150+ of their friends and family that were in attendance really made the couple feel special. This type of love and support you know is going to stand the test of time!
Frenchman's Reserve Country Club is such a gorgeous, exclusive wedding venue.  We loved seeing all the recent remodels they have done to their pretty wedding venue. Its grey and white neutral tones and incredible sparkly chandeliers lend itself to the prettiest blank slate for any bride and groom to host their wedding there.
We are so honored to have been part of your beautiful wedding day! Cheers to the new Mr. and Mrs. Wittgren!
Vendor Partners:
Venue: Frenchman's Reserve Country Club
Flowers: Polished Petals Florist
Videographer: Reinhardt Productions
Hair: Dru Sisson
Markup: Kiss This Makeup
Cake: Frenchman's Reserve Country Club
Music/DJ: Kenny Mondo Productions
Groom's Attire: Zorheh Uomo
Officiant: Chrystal LaPine
---
Like this blog post? Check out Ashley and Nick Wittgren's engagement photos!