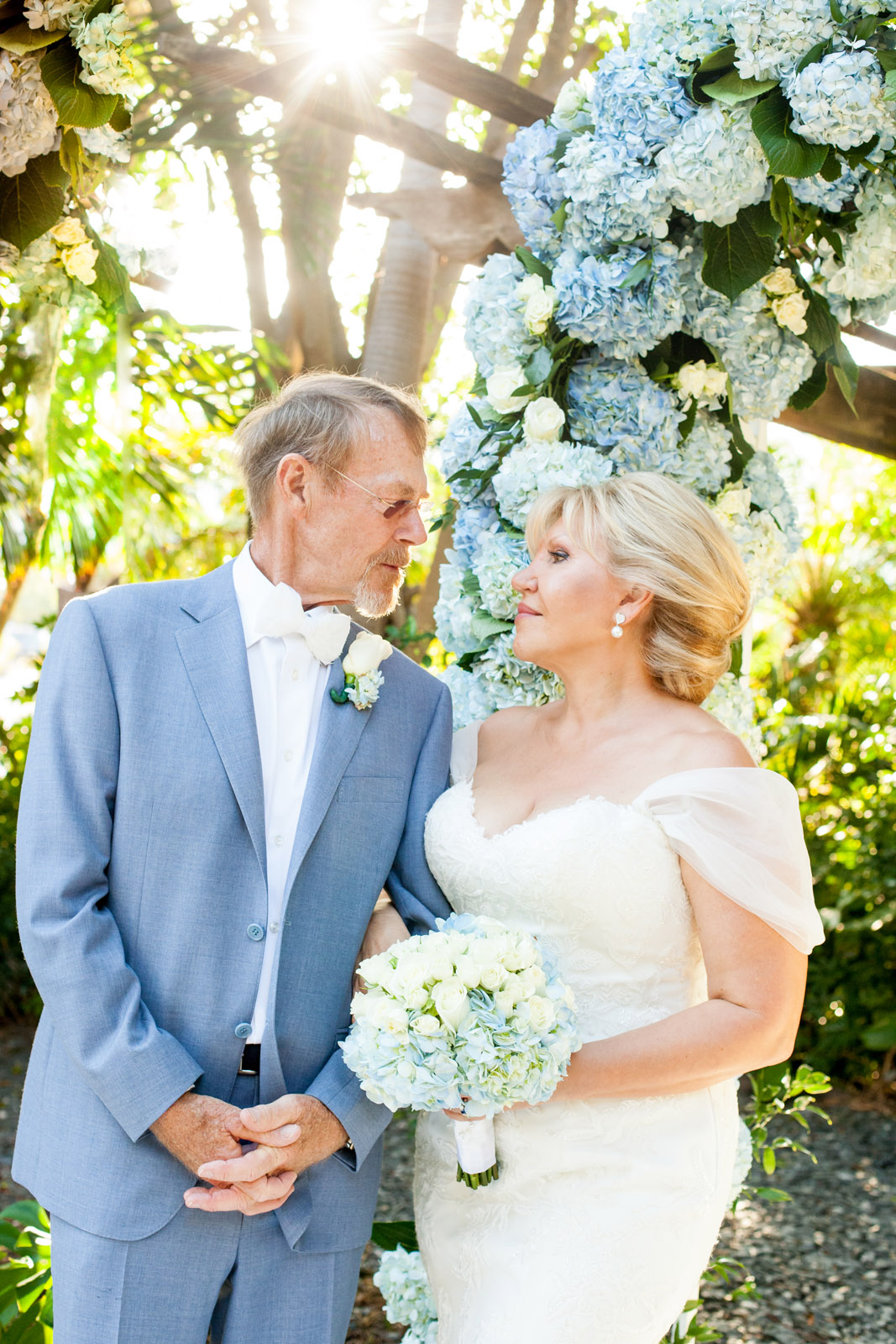 28 Jan

Four Seasons Palm Beach | Galina and Steve
Galina and Steve's Intimate Four Seasons Palm Beach Wedding
When you look through the pretty flower and sparkly dresses, weddings are really about celebrating your love with your family, and that is exactly what Galina and Steve wanted for their day! This Four Seasons Palm Beach wedding was beautiful and intimate. The couple exchanged emotional vows in the Four Seasons Herb Garden, beneath a stunning arch overflowing with blue and white flowers. Galina's son and daughter-in-law stood by their sides, as a string duo played the most perfect soundtrack!
The highlight of the day was when Galina and Steve's "puppy" Valentine joined us for photos! When we spoke to Galina and heard they were bringing a puppy, we were of course overjoyed! (I think you've noticed our love for dogs by now, right?!) When we met Valentine, we didn't expect to see the most beautiful 100+ pound Bernese Mountain Dog bounding his way towards us, holding his favorite toy. You could tell right away the love that Galina, Steve and their family have for Valentine and he for them, as he happily kissed the bride and groom and smiled for family portraits!
We are so honored to have been part of this intimate, emotional, beautiful celebration of love at the Four Seasons Palm Beach! Thank you, Galina, Steve and Valentine, for choosing us to capture your perfect day!
Vendor Partners:
Venue: The Four Seasons
Florals: Camden Gardens
Officiant: Jeffrey Colbath