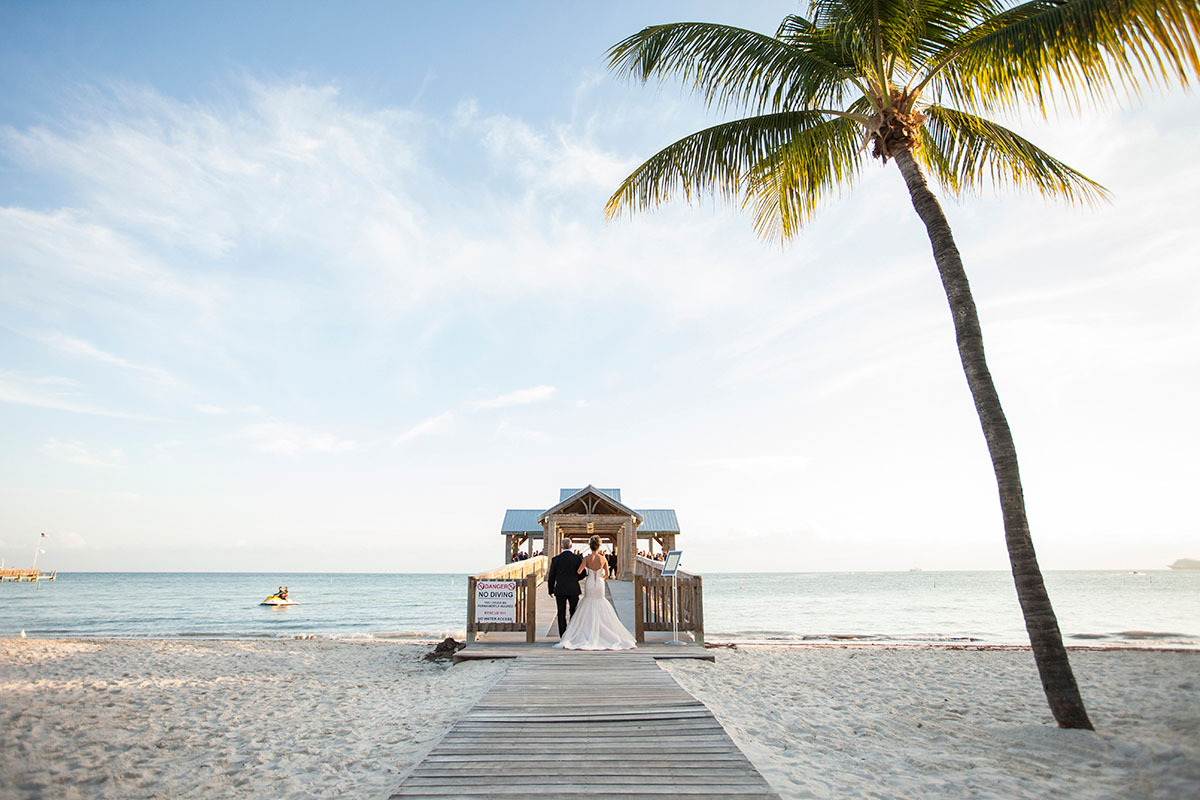 07 Aug

Florida Keys Weddings
I want a Destination Wedding… Now What? All About Florida Keys Weddings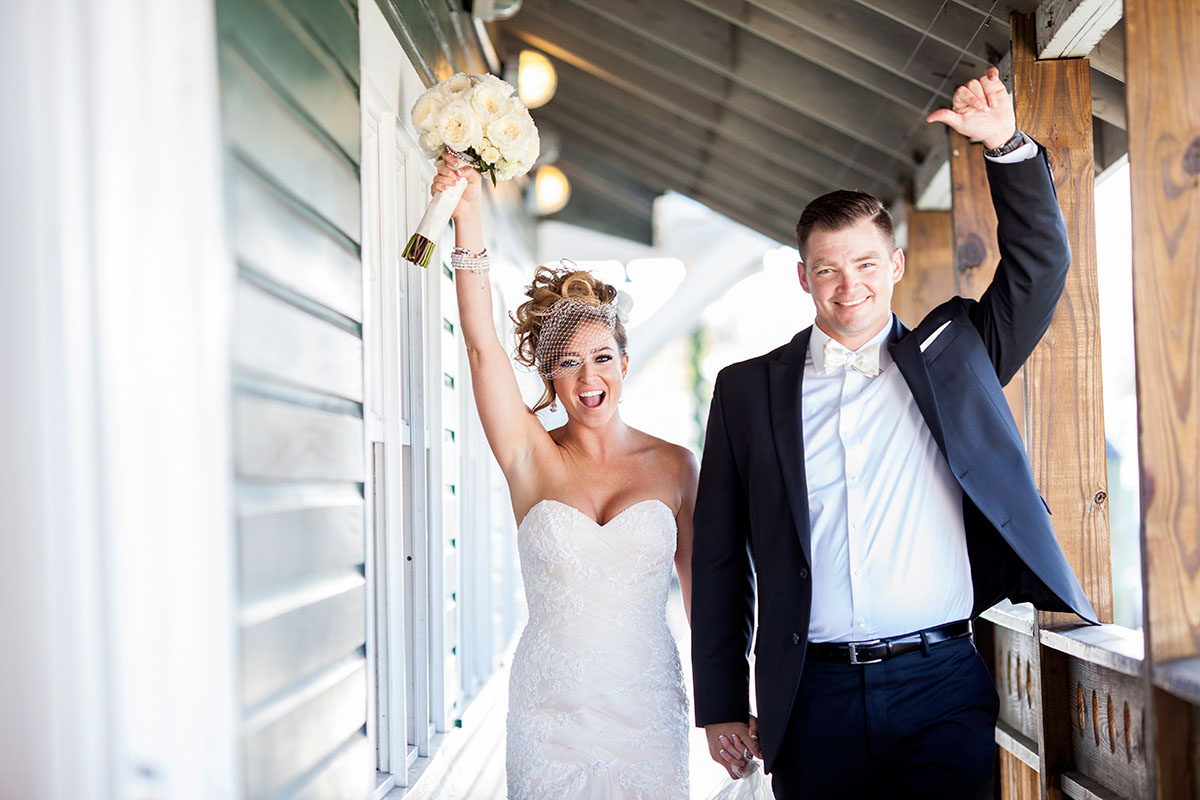 So you're getting married and you have your heart set on a destination wedding in the Florida Keys!  I have all the advice and all the stories from real Florida Keys weddings!  Even though I travel the world as a destination wedding photographer, my actual home base is South Florida.  Just a hop-skip over the 7 mile bridge is Key West, one of the most popular destination wedding locations in the world!  Being in the Sunshine State, I often get inquiries to photograph all sizes of Florida Keys weddings, and I'm happy to share what I've learned over the years with inquiring brides!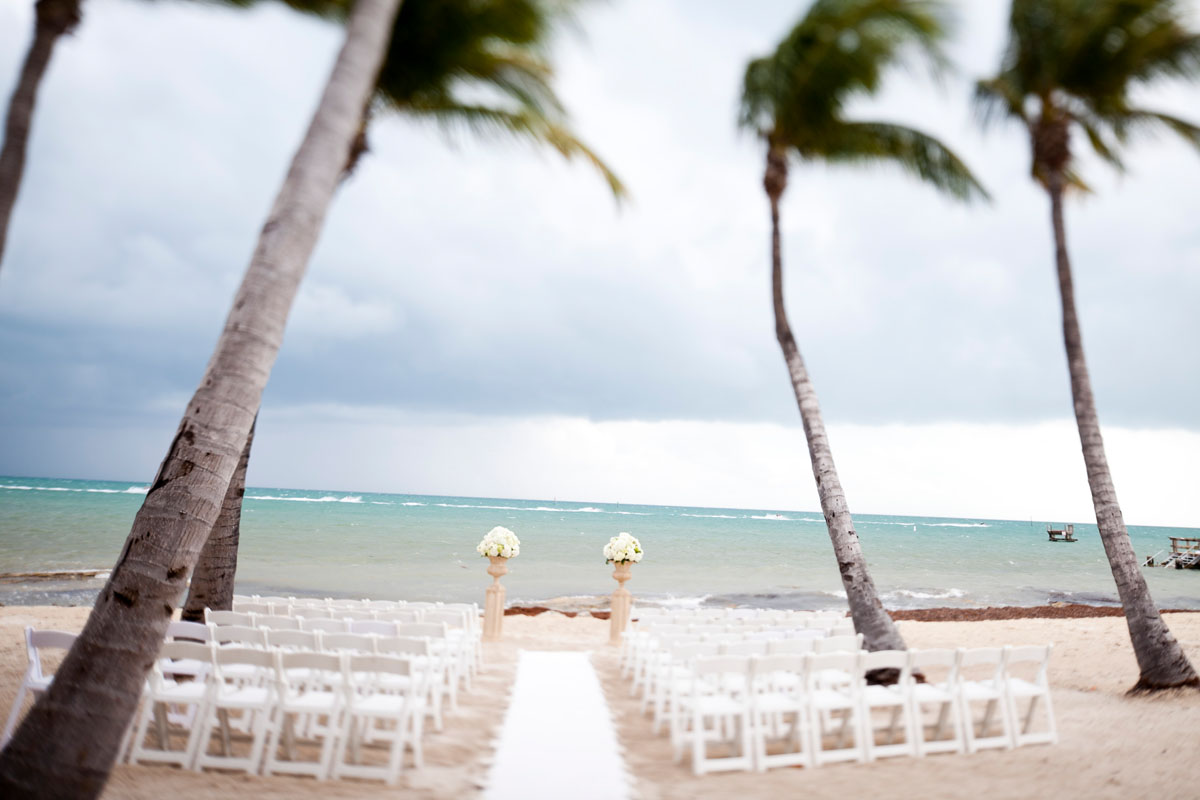 Planning Florida Keys Weddings
When planning Florida Keys weddings, whether you live in South Florida or elsewhere, I would strongly recommend hiring a wedding planner that is familiar with the Florida Keys.  We have worked with quite a few wedding planners in the area, but one that we have teamed with on countless weddings, and who actually lives in Key West, is Simply You Weddings. What is great about Julie Shreck and her team is they are actually based out of Key West, and know all the ins and outs of the area! Having a wedding planner in the location where you are planning your wedding takes a lot of the pressure off your shoulders.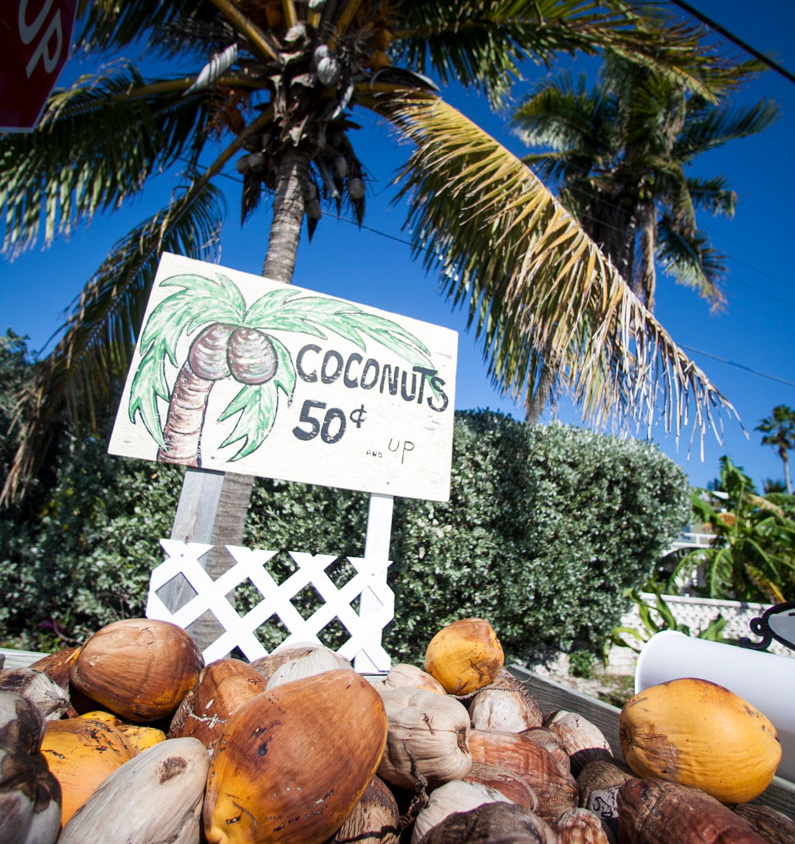 Traveling to Florida Keys Weddings
When traveling to Key West, for a direct route you can take a flight from Miami, Fort Lauderdale or out of state airports into the Key West International Airport (EYW). However, if you or your guests have an extra day in your schedule, I would strongly recommend the drive from Miami to wherever you're going in the Keys.  The crystal blue water surrounding you on a two lane road in Florida – there's nothing like it!
Also, watch for the "Coconuts $.50″ sign along the drive, and tag me in this photo if you find it, please!  It's my favorite!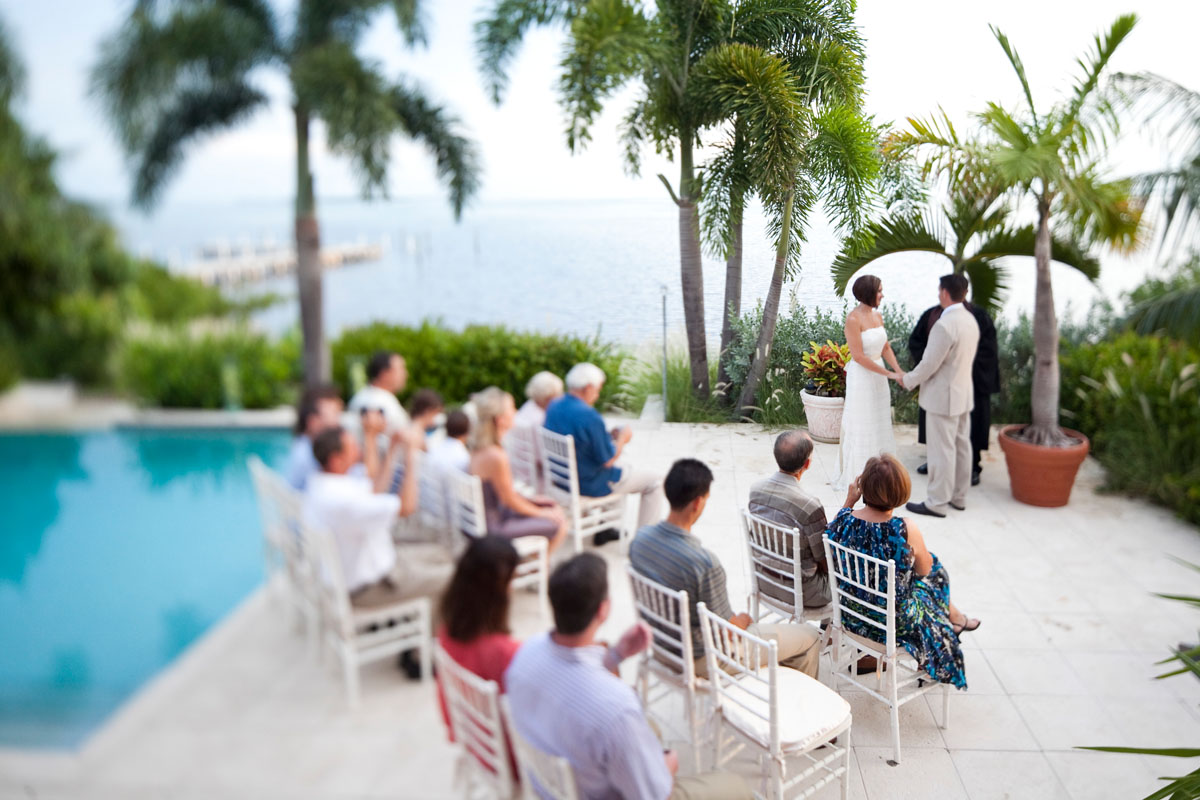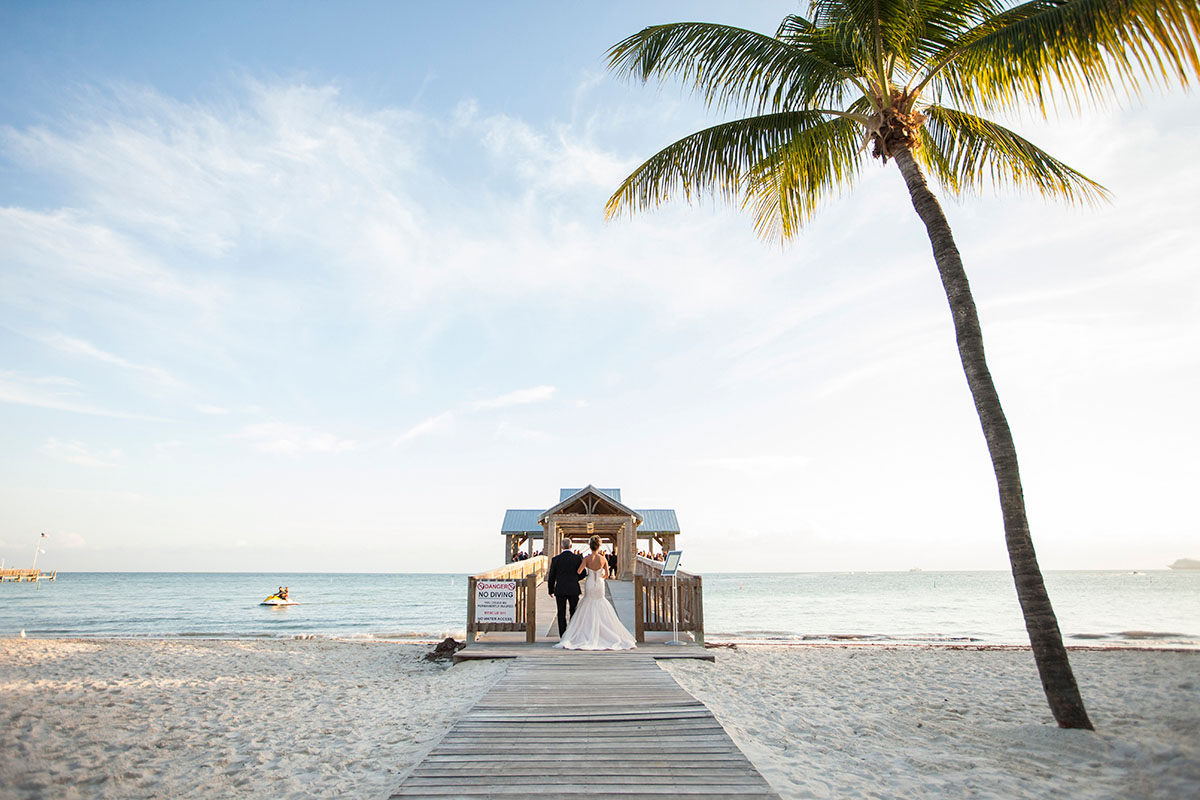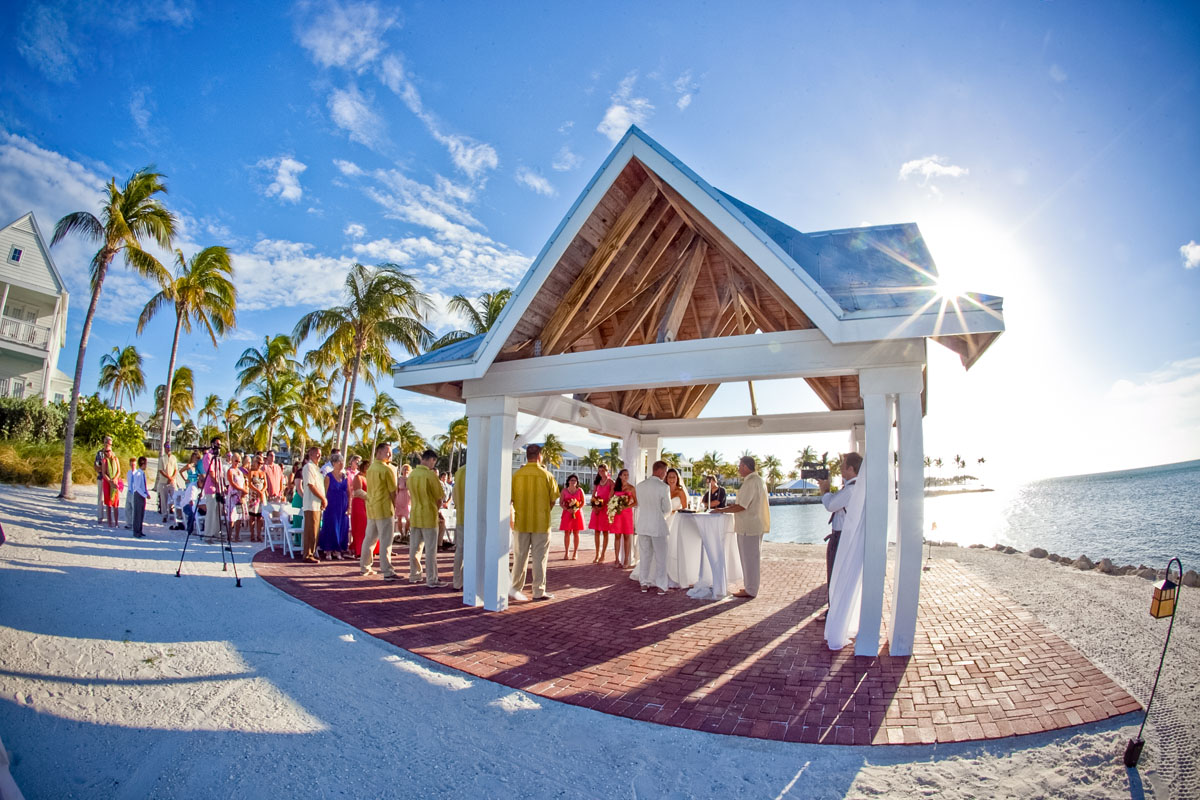 Florida Keys Wedding Venues
There are quite a few different venue options for Florida Keys weddings depending on the number of people you are inviting and depending on your budget.  If you are having a smaller wedding, more elopement style, I would suggest looking into renting a house! Check out Deborah and Bryan's gorgeous, intimate wedding on Style Me Pretty for inspiration!  There are tons of VRBO vacation homes that feature lots of amenities and may be suitable for what you're looking for! If you are envisioning more of a resort-style wedding, there are a ton of amazing hotels and resorts. You can still rent a house for the "getting ready" times, and spend quality time there with your family and friends throughout the weekend!
Here are a few of my favorites Florida Keys wedding venues:
Key West –
Casa Marina – Waldorf Astoria : Casa Marina boasts a private beach, beautiful pool, and is a luxury place to stay for your guests.
The Reach : Adjacent to the Casa Marina, The Reach has a gorgeous dock for your ceremony and rooftop outdoor dance floor!
Ocean Key Resort & Spa : Located just off Sunset Point and Mallory Square, this is the perfect location in the heart of Key West.
Islamorada –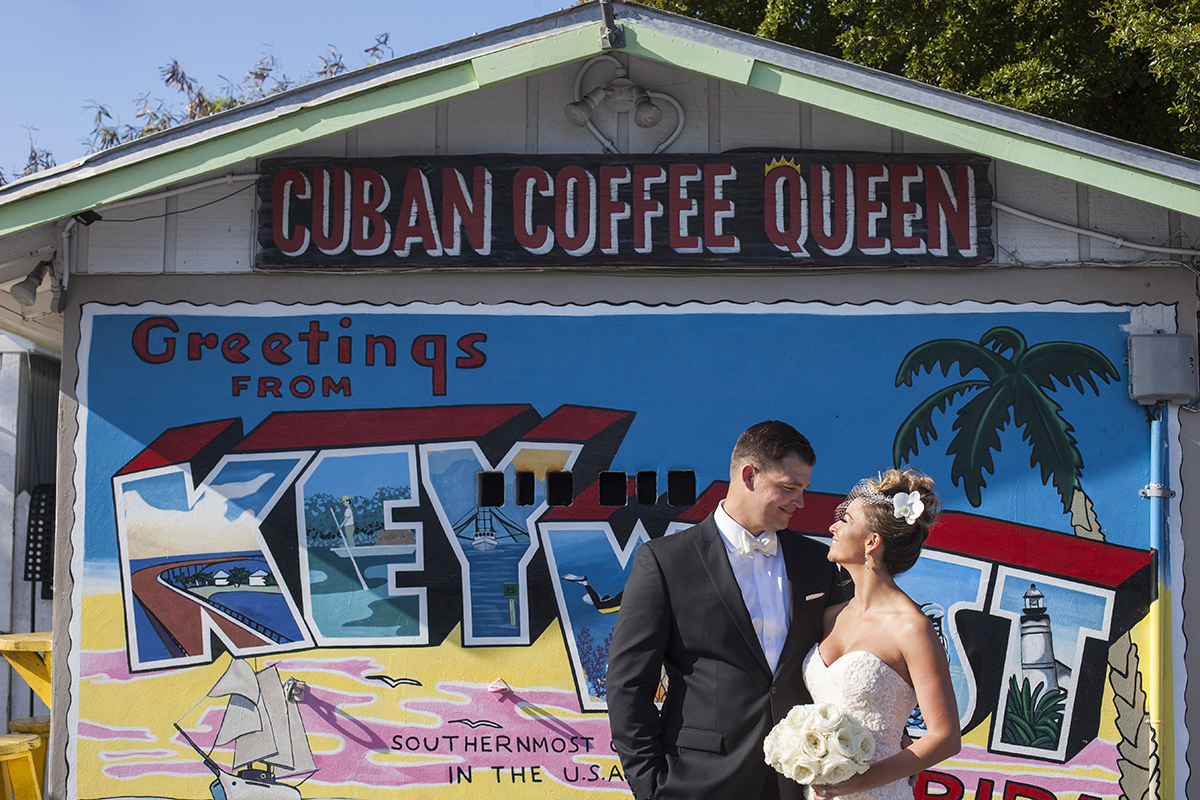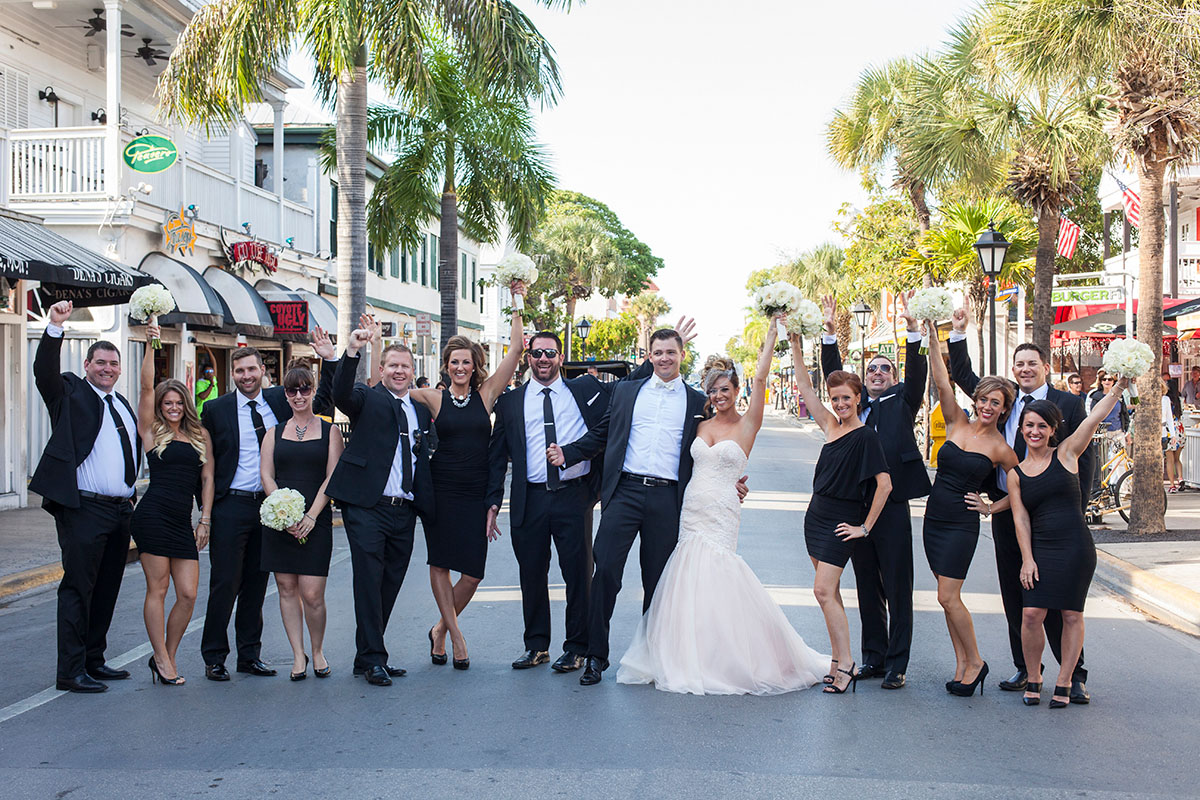 Photographing your Florida Keys Wedding
From a photography perspective, if it can fit in your budget, I recommend having your photographer there for the entire weekend.  I absolutely love being a part of the rehearsal dinner! It gives me a chance to get to know the family and group of guests, and for them to get to know me. Also, if your guest list is less than 35 people, do a few big group shots! I did that at my own destination wedding and love having that image of my closest friends and family.
On the day of your wedding, it's fun to take your bridal party around Key West in a Trolly, stopping off at the historic markers for a few photos!  Make sure that if this is something you want to do, to do a First Look with your groom, or at least give your photographer 2 to 2.5 hours to include this into your timeline. You want to make sure that you have enough time to get refreshed before walking down the aisle! That being said, if you are a Key West fan, it's really fun to do!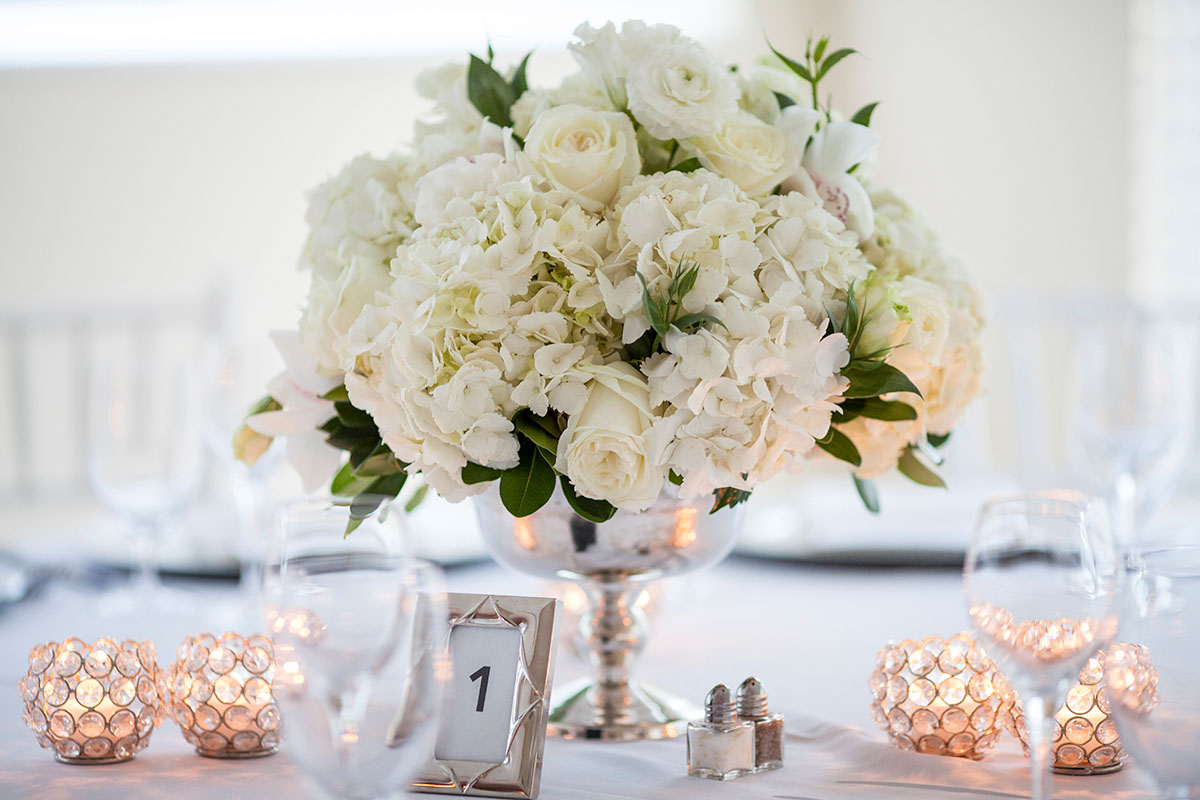 Florida Keys Wedding Themes
The number 1 rule about wedding planning is, make it all your own!  Your wedding theme should represent you as a couple. If your dream is for a beach themed wedding, then do it and it will be beautiful! That being said, just because you are in a tropical setting doesn't mean your wedding theme has to be. We have seen beautiful blue themes, pink and green, classic white, and more! Whatever you choose, make it represent you, not just the location.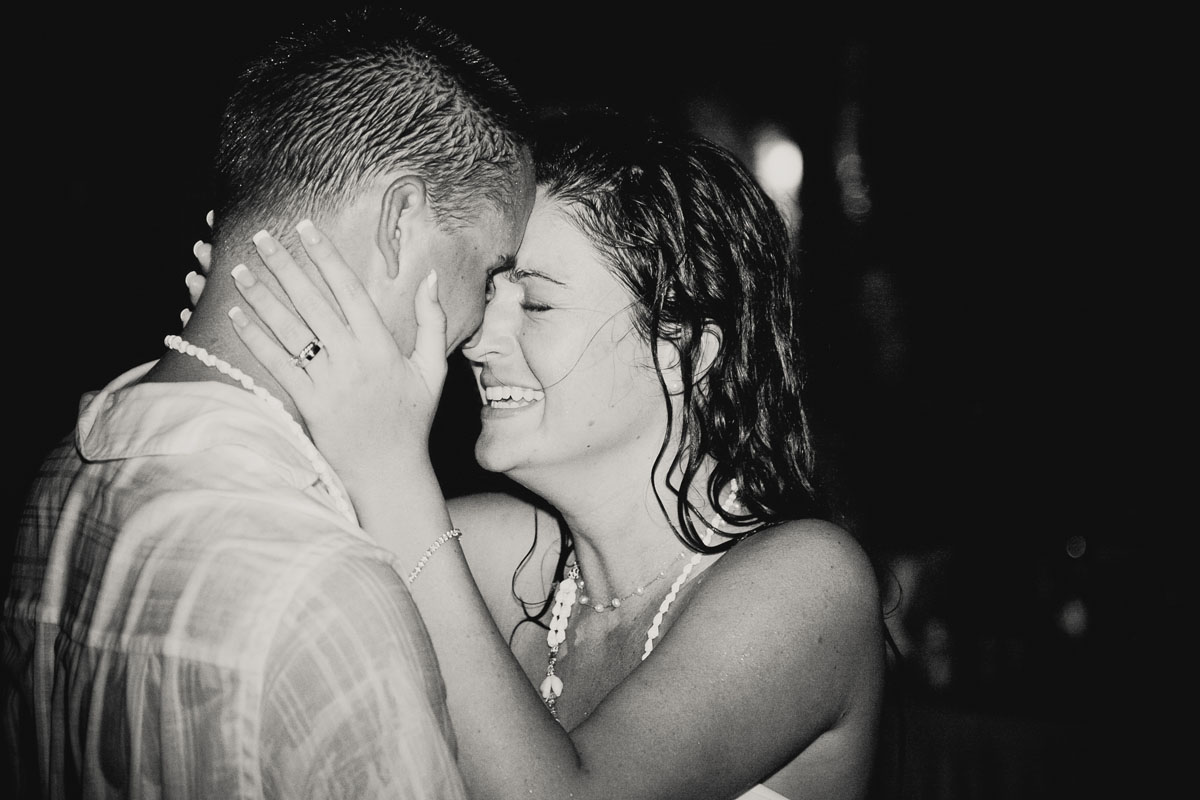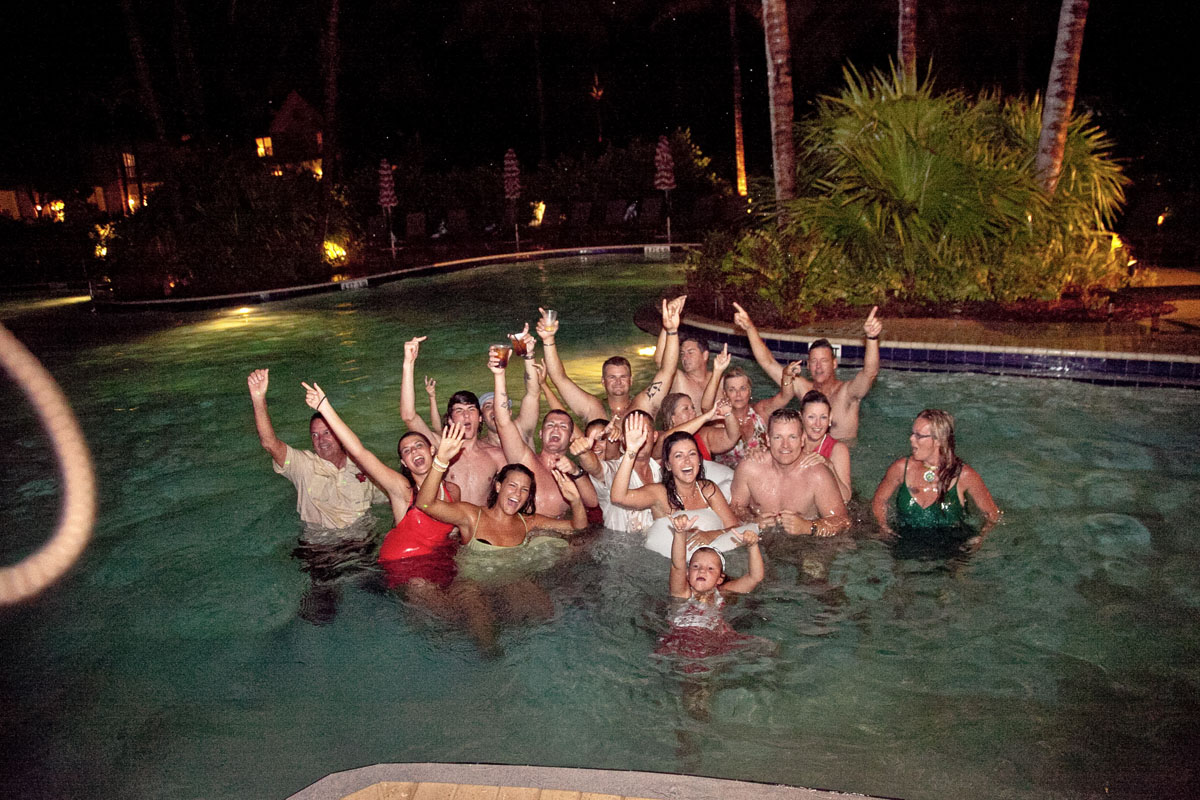 Things To Remember When Planning a Destination Wedding Anywhere
You should try not to be overly worried or controlling when planning a destination wedding anywhere, because it's really hard to plan for everything!  That's my motto in all weddings, anyway.  Enjoy your day, and if something happens that isn't supposed to, like the flowers are pink instead of purple, the cake is chocolate instead of strawberry, your guests will be none the wiser unless you make a big deal about it! In reality, there's nothing that can be done, so enjoy your day!
For example, ask me about Christina and Matt's wedding at Tranquility Bay when it poured out of the clear blue sky right before dinner during their first dance!  I'll absolutely never forget telling Carrie, my second photographer, to go grab umbrellas out of the car because we were going to keep shooing!  The best part was that they just kept dancing! Their first dance song was Brad Paisley's "Then" and I always think of them when I hear that song, and the guests were even cooler!  They all just jumped in the pool in the rain.  If you can't beat 'em join 'em, right?! Don't let the rain stand in the way of your great time!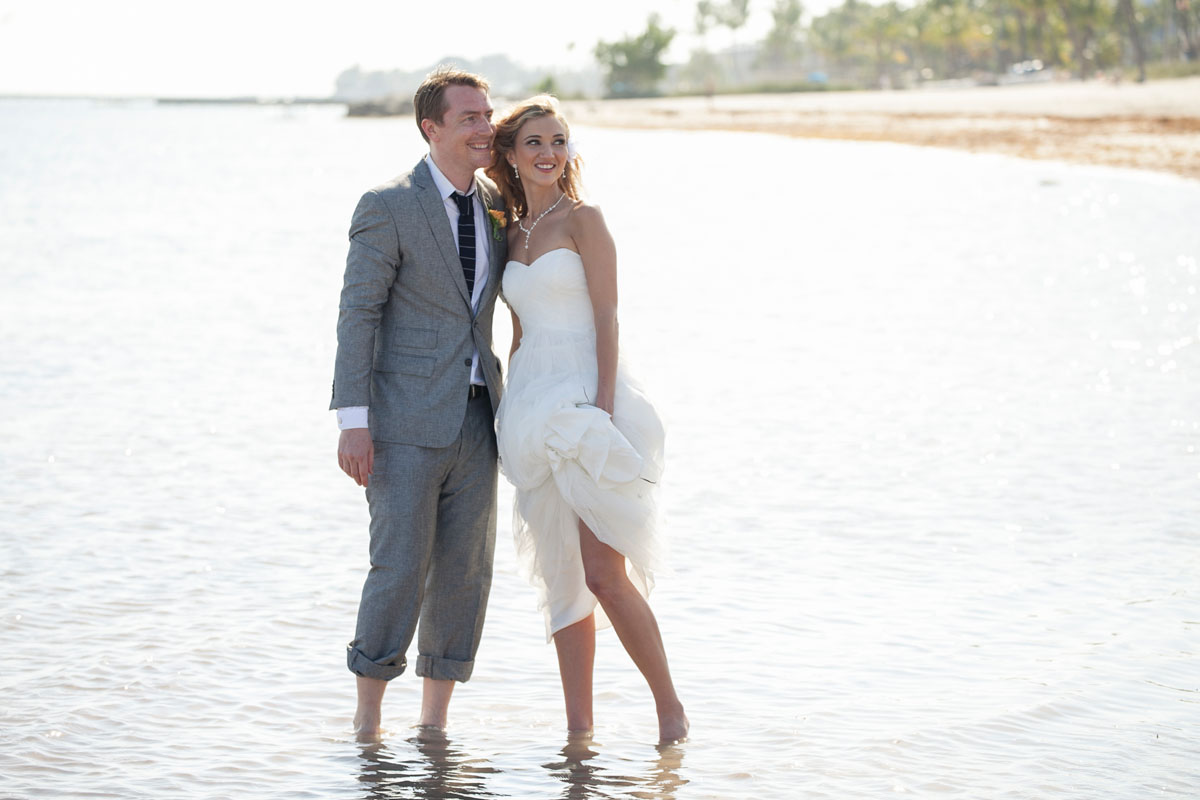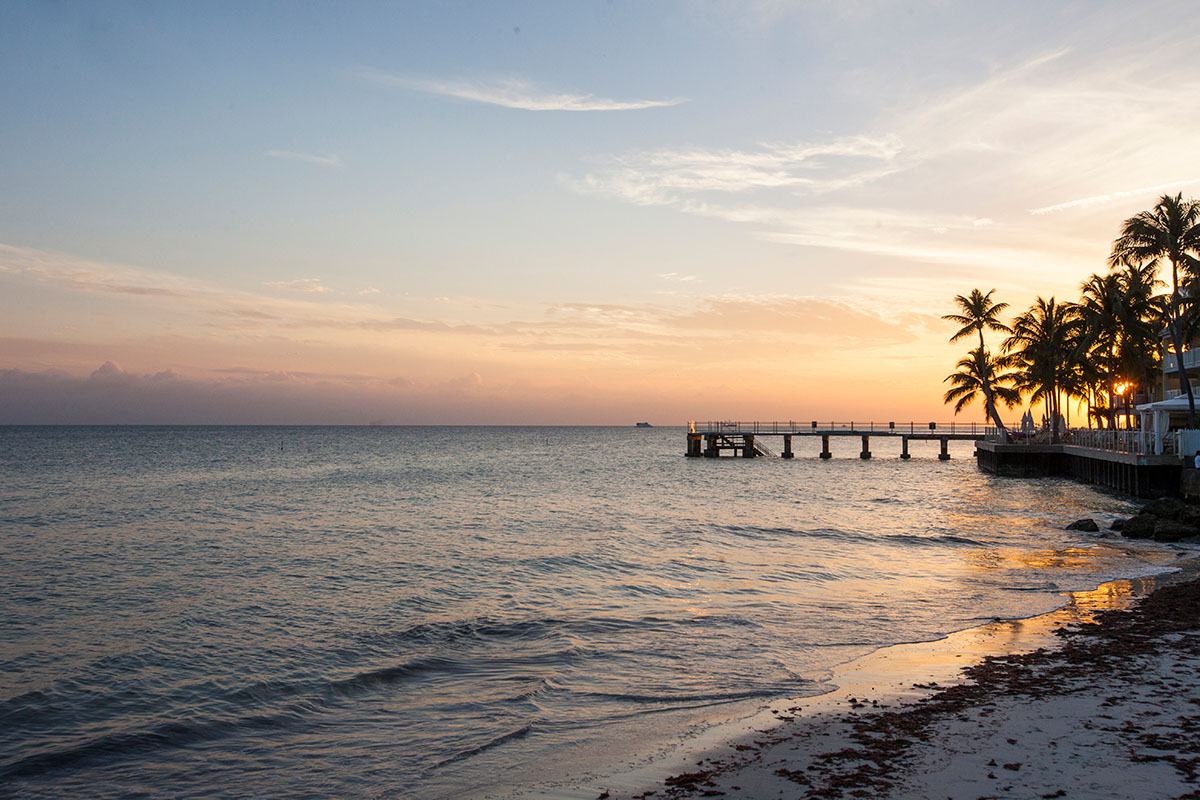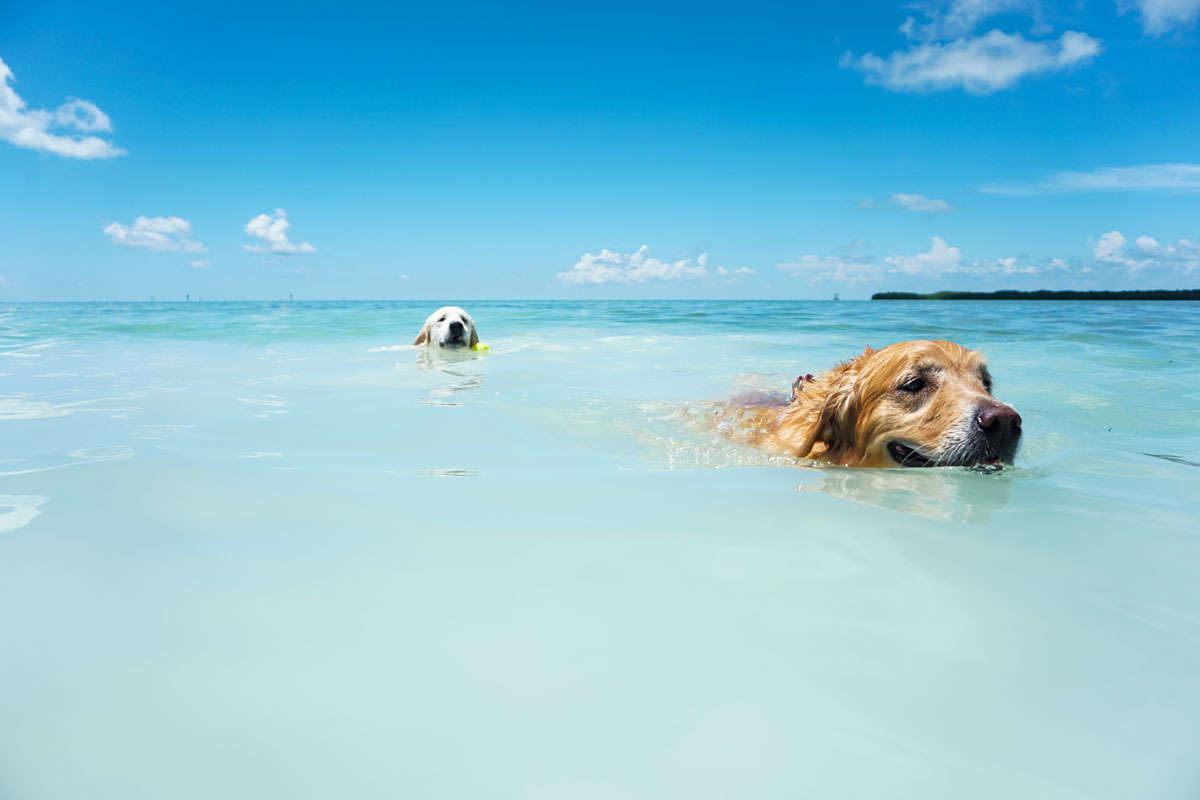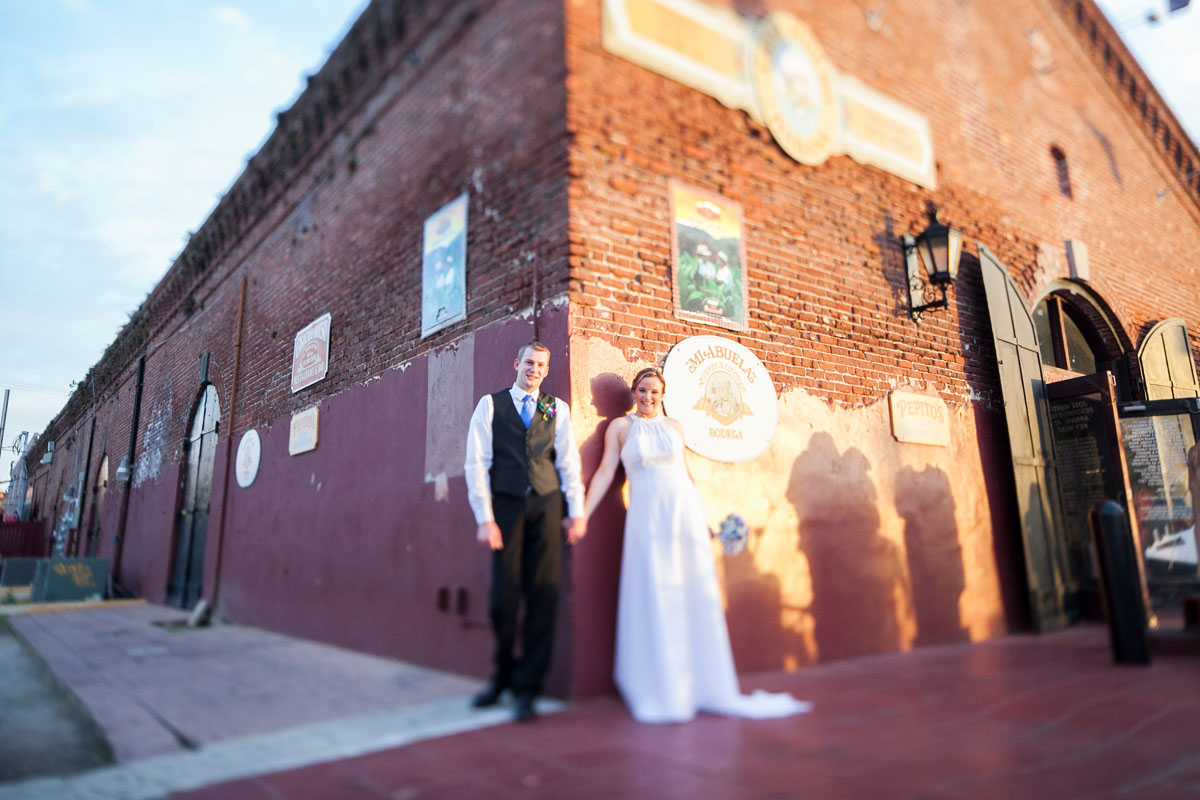 Things to Do in the Florida Keys
Bring your underwater camera! There is some of the most crystal clear blue water you'll ever see in the Florida Keys.
Watch out for the Chickens!  Ha!  They're wild and everywhere in the Keys. If you snap a picture of them, make sure to tag me!
Something to note, if you haven't been to the Florida Keys, you may not realize that even though it is a water-front community, there are actually very few beaches!  You can find some super pretty private beaches where you can get married, and some venues have their own beach access as well!
Be prepared for some of the prettiest sunsets you have seen in your life! They're different from anything I have seen. I've seen Hawaiian sunsets, sunsets off the Almafi Coast in Italy, and really, there's nothing that compares to a Key-West-Coconut-Tree-Pina-Colada-in-Hand-Sunset.
Bring your dogs! There are a ton of rental houses that are pet-friendly, and your dogs will love swimming and playing around with you!
Islamorada
Marathon
The Wooden Spoon – best breakfast place EVER! Make sure to get the homemade buscuits and if you have room in your cooler, bring back a homemade Key Lime Pie. I swear, it's like no other in the Florida Keys!
Key West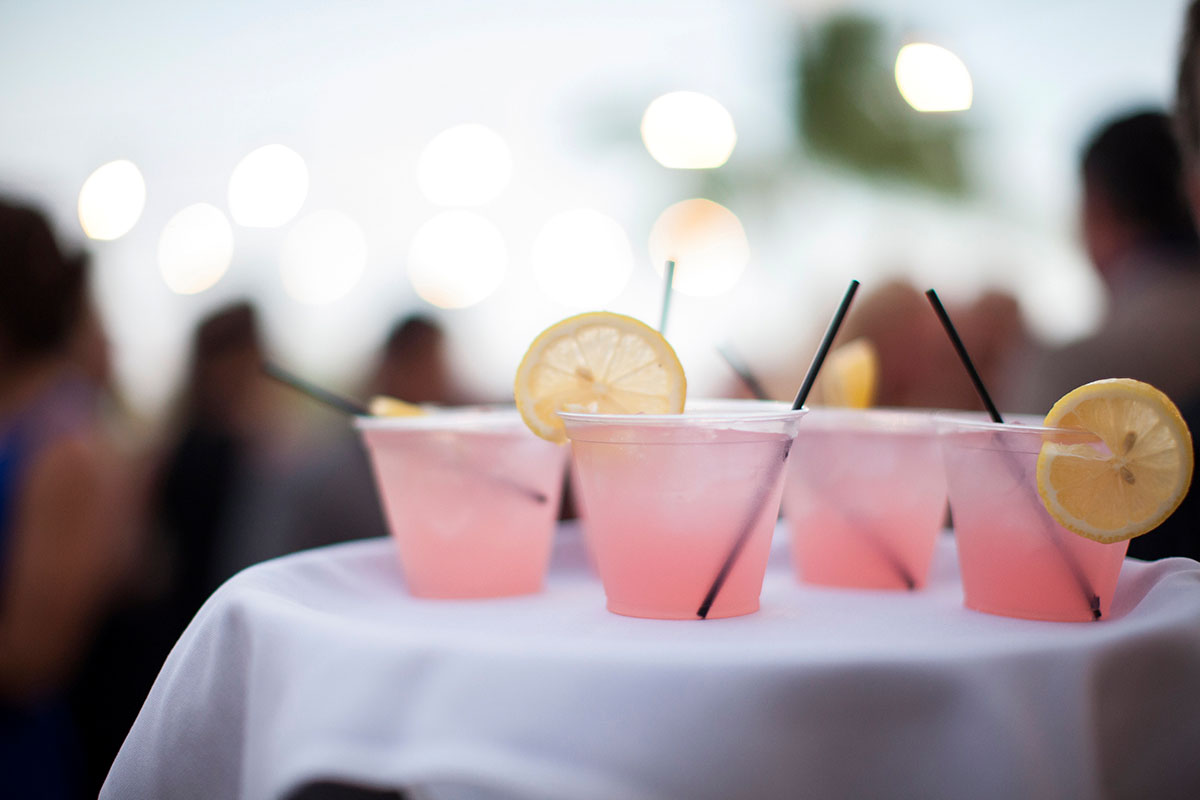 Favorite "Watering Holes" in Key West
So, Duval Street is fun like no other downtown (except rivaling Broadway in Nashville). I have quite a few places you just can't go wrong with stopping by if you're looking for an authentic Key West adventure.  My favorite bars are:
Irish Kevin's: This is a legendary Irish bar on Duval Street where you can find the best live entertainment and drinks. You'll laugh like crazy, as long as you're not easily offended 🙂 and have an Irish Whiskey for me!
World's Smallest Bar: This famous spot is literally the smallest bar in Key West (and close to being the smallest in the world)! I cannot tell you how many friends I've met over the years in this itty bitty Key West bar. You're stuck in a 72 square foot space with some really fun characters from around the world!
Florida Keys Weddings are absolutely amazing, beautiful, and unique!  We hope you find some inspiration from our real weddings and brides' experiences! Do you have any amazing destination wedding planning tips to share?  We would love to hear them!  Share below in the comments or tag us on Instagram @sarakauss_studio with your own Florida Keys photos!
Private Residence & Beach Weddings
The Reach Key West Weddings
Casa Marina by Waldorf Astoria Weddings
Key West Wedding Pictures