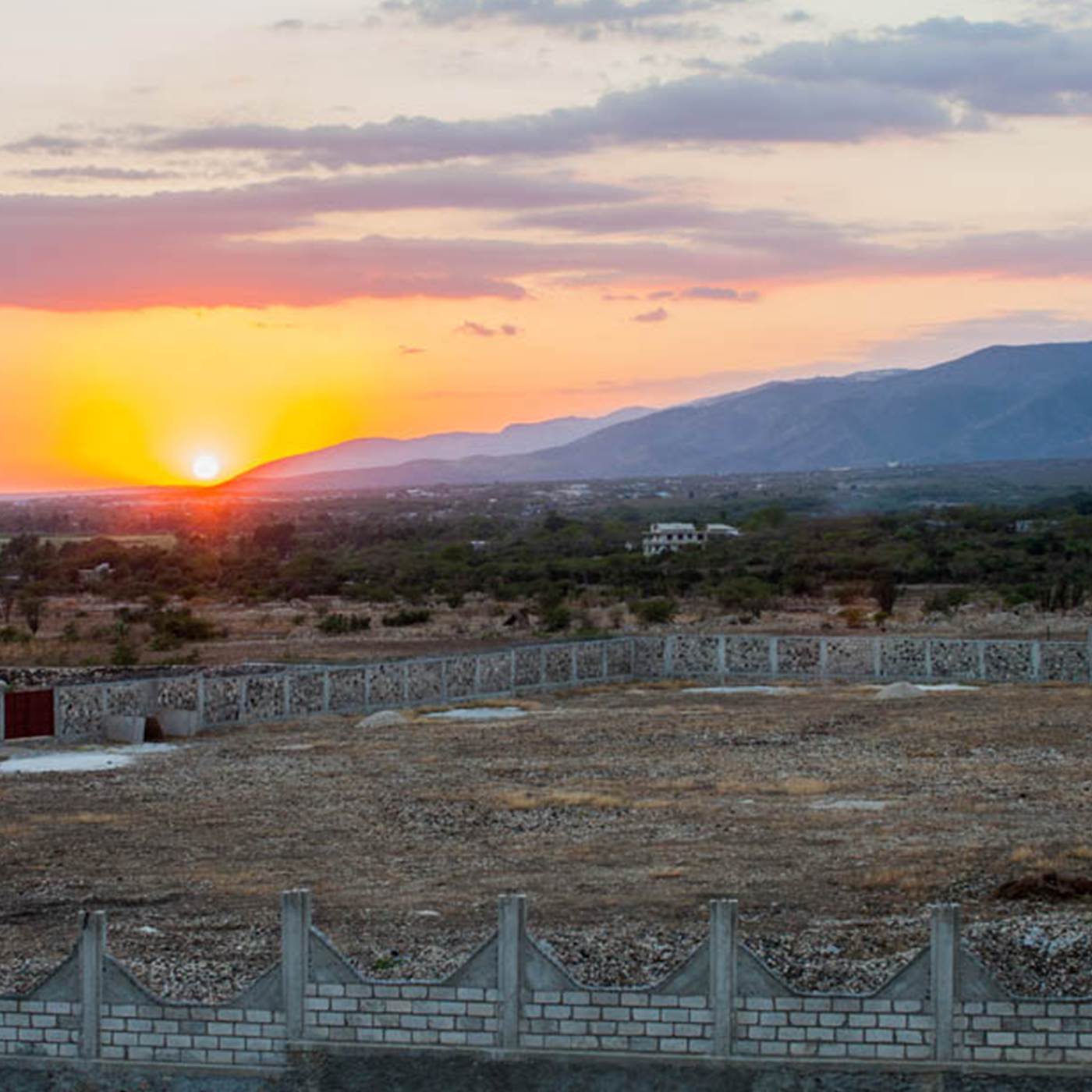 16 Apr

Thomazeau, Haiti : Live Beyond : Day 4

These are my journaling's of our 6 days in Haiti.

Day 4, Sunday

To the reader who has not been to Haiti, who has not experienced hope in an impoverished country, this may sound silly, but I'm going to miss waking up in these bunk beds at sunrise with an adventure ahead. This morning it makes sense to me, why the Vanderpools did what they did. It's so gratifying knowing that your day will start with helping literally save a life. Here you're not working for material things. Nothing matters but sharing the love in your hearts with others. Today will be a wonderful day an amazing adventure and I feel we are all truly blessed.

Worship this morning was the most amazing "church service" ever. Wow. It's one thing to be comfortable in your church and be fulfilled, is what Dr. Vanderpool preached, but it's another to leave the comforts of home to really serve. Church was lead by Dr. Vanderpool and Laurie, and the most amazing music from Jenny.

After we had church in the pavilion, we went to play with the orphans at Choe in the town of Thomazeau. Let me tell you, these children are the most incredible human beings on the planet. Every one of the 50 orphans came up and hugged on my legs, wanted to be held, touched, smiled at, anything, from all of us! It's the most amazing feeling. Little Isabella grabbed onto Zak with the sweetest eyes, she wouldn't let go of him. It was the coolest thing to see my husband, caring for this little girl. He's going to make an amazing dad one day and I loved watching the love he shared with this unknown (to him) child. Then I was touched incredibly when adults were called to be paired with a child to go to the swimming hole and 11 year old Stevenson came up to me and said she's mine! Stevenson spoke impeccable English and was so smart and fun!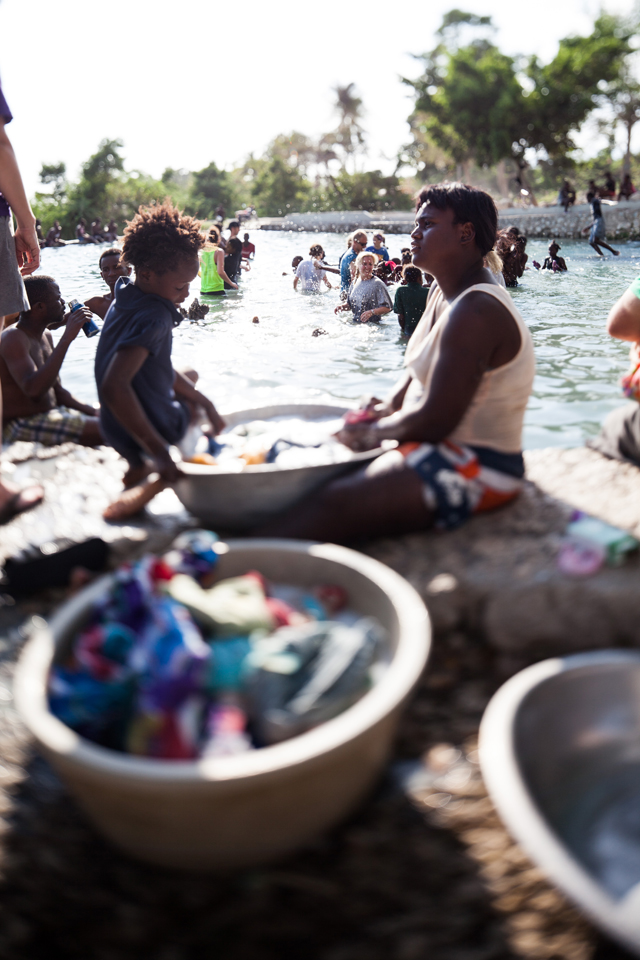 We had an amazing time at the swimming hole, to quote my new dear friend, Tracie Hamilton, "there's nothing more peaceful then the sound of children playing in water." I couldn't agree more. The orphans were so happy to be out for the day – it was a special treat for all of us.
Tonight we will have been without Wifi for the day. It's amazing the real conversations that have ensued without the distraction of social media…kinda puts you back to the reality of getting to know people. Really getting to know people! Now, don't get me wrong, I'll definitely be adding Tracie, Elisabeth, Al, Nita and Betsy as new Facebook, Instagram friends and follow them on twitter when I get home! But, getting to know them without the distraction of immediately needing to post about my new found friends has been genuinely refreshing. I'm going to miss our girls' conversations up late in our mosquito net covered beds more than anything…maybe not more than the sweet little Haitian children, but, a lot…! We have become fast forever friends. The love that is all around us is rubbing off 🙂
Sometimes I'm overwhelmed in my world with all that I have going on, with photography deadlines to meet, appointments to keep, every day life. You know how it is. However, there's nothing that compares to the amount of things Live Beyond is doing! I swear they are single-handedly saving the world 🙂 There is an amazing sustainable agricultural project that they are working to teach Haitians how to properly grow their food with the highest yield. David Vanderpool, Jr. is heading this up. And today, Zak helped David and other men build a fence as the first step to planting crops. Love the teamwork, loved watching Zak work hard at something so rewarding!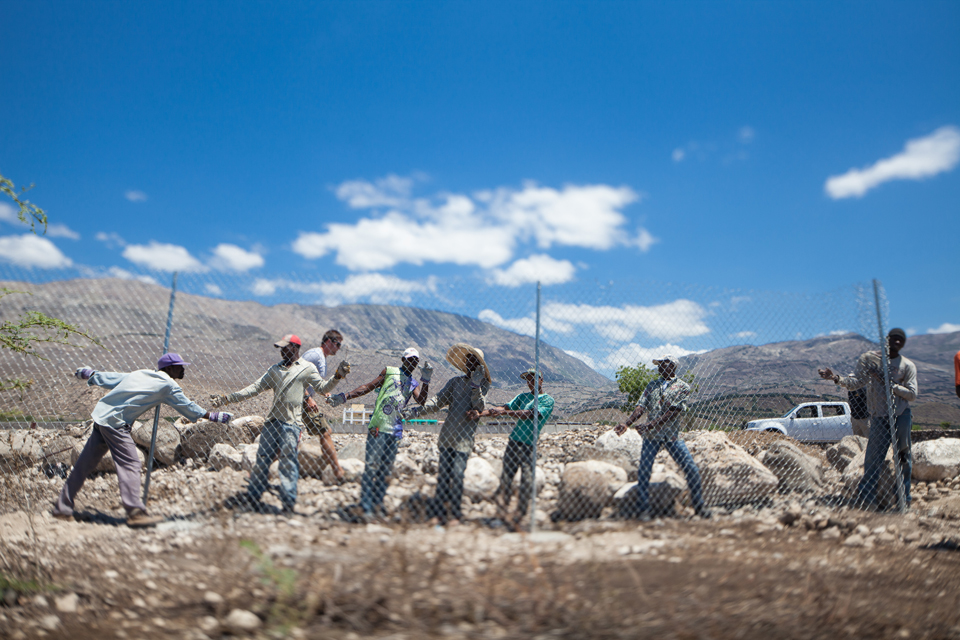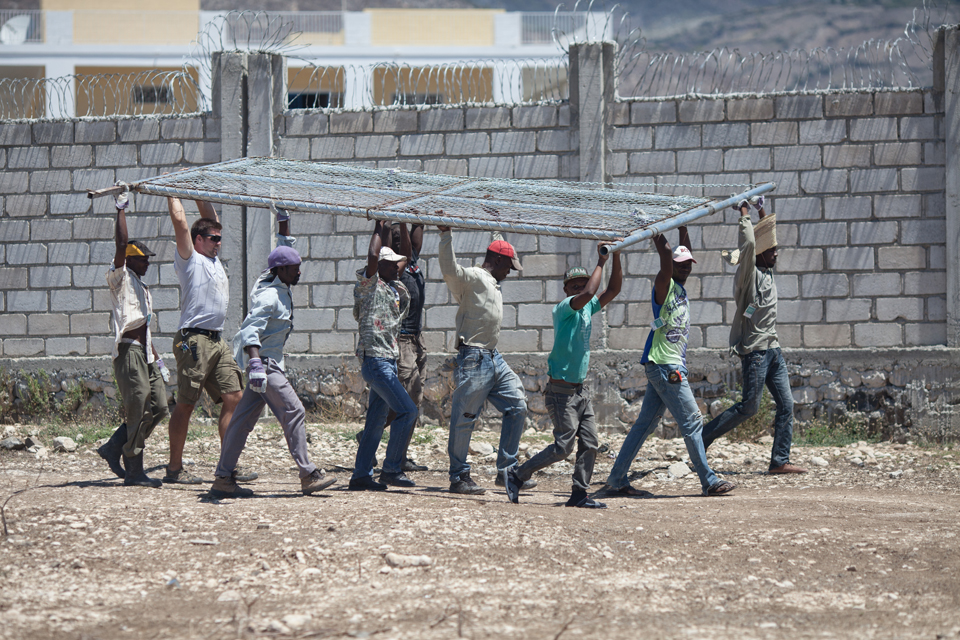 I'm going to bed thinking about the way these past four days have changed my outlook on life. How, just in four days there could be a new found hope for world peace and an action plan on how to be a part of making that world peace a reality. Helping one person at a time, being a much more selfless person and knowing that you really can save lives if you just get your hands dirty and get out of your comfort zone. And to quote Brad Paisley, a huge contributor of Live Beyond, "outside our Southern Comfort Zone."
To be a part of the incredible work Live Beyond is doing, I would strongly encourage you check out http://livebeyond.com