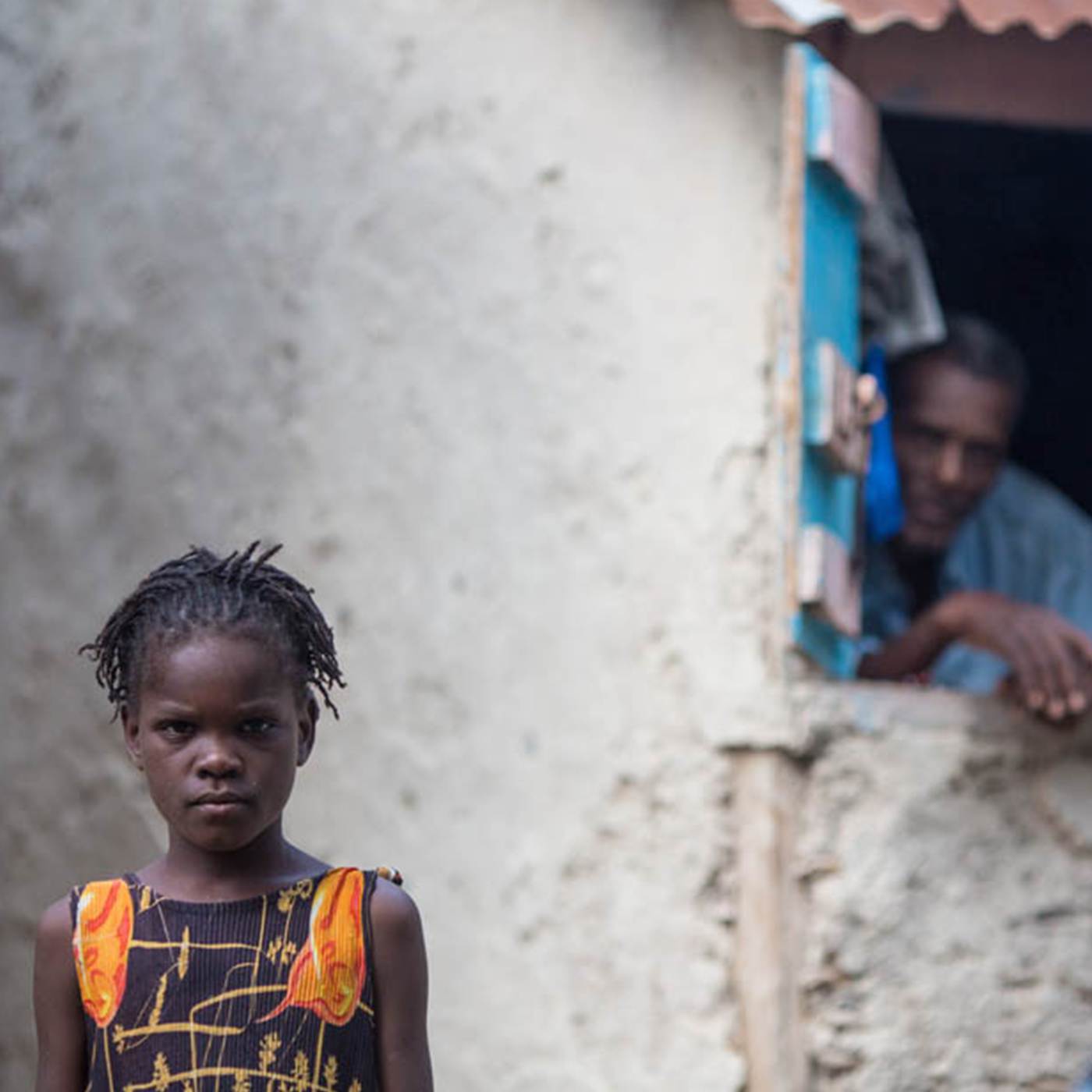 15 Apr

Thomazeau, Haiti : Live Beyond : Day 3

These are my journaling's of our 6 days in Haiti.

Haiti Day 3, Saturday

Today, they will dedicate the first official building, the guest house, at the Live Beyond compound to the Hamiltons for their incredible support. Tracie will smile and say "it comes from God," and yes, the support comes from God, and Tracie and Scott are the people who are letting God work through them to show His message to all of us and that is a beautiful, selfless, thing.

Before leaving for the on site visits this morning, Tracie, Elisabeth and I had such a wonderful conversation about life. This place makes you want to bond with people. People of all races, English speaking and Haitian speaking, Haiti makes you want to be a better you.

Our first stop in the village of LaRat was to a sweet woman, Eveline. Eveline believed so much in a Voodoo curse put on her legs, that she actually developed the warts and deterioration to her legs that was cursed to her. Eveline is an example of speaking something into or out of existence, however, today she prays with Laurie and smiles really big at the people who come to visit her in her little house. As we walked away, it was touching to see a woman sweeping the dust off her dirt floor, of her little shack. It's about hope.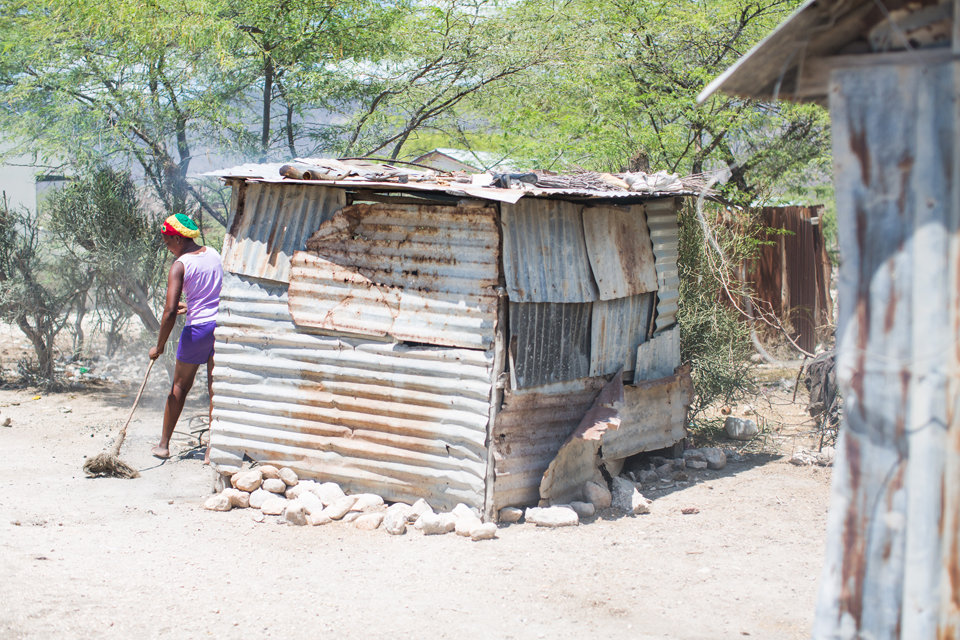 One of the Live Beyond projects is going to be Johnny's House, a house of refuge for people in need, dedicated to Laurie Vanderpool's brother Johnny. Annette will hopefully be one of the first occupants of this house on the compound when built. Annette's story is incredible, unbelievable actually.
Annette lives in the dirt and has for 40 years, she lives with the animals in her village and doesn't communicate verbally, only grunts. When Laurie and Dr. Vanderpool found Annette, her community would throw rocks at her and treat her just like one of the animals. However, over the past couple years of working with her, bringing her food and bathing her, the people in the village have come to respect Annette and see that the people are helping her. The love that Laurie, Devin and the Live Beyond group is showing to Annette is inadvertently changing the culture of this demonic village. People inherently want to be a part of good, and by showing how you should treat people, people realize this is how they want to be treated. It's an amazing ripple effect that this ministry is doing throughout this village, starting with helping just one person at a time.
The day went on and we saw, Willie, who just needs lots of prayer. We saw an old woman in the last few days of her life, we gave food to Chesly with lots of children and we met the incredibly sweet downsyndrom, Sensen who happily walked us around his village singing the entire way.
We laughed with Lancy, a sweet young face with cerebral palsy and sang with Misure Maurice, an old blind man claiming to be 103 years old. To say we were fulfilled today with love, is an understatement.
This will not be the last time we see these precious lives. There's going to be another trip to help in our future and I'm already anticipating that day.
We ended the day with the most beautiful presentation of the Hamilton Guest House on the compound. It was, as my dad Hillmar would've put it, "a glorious day."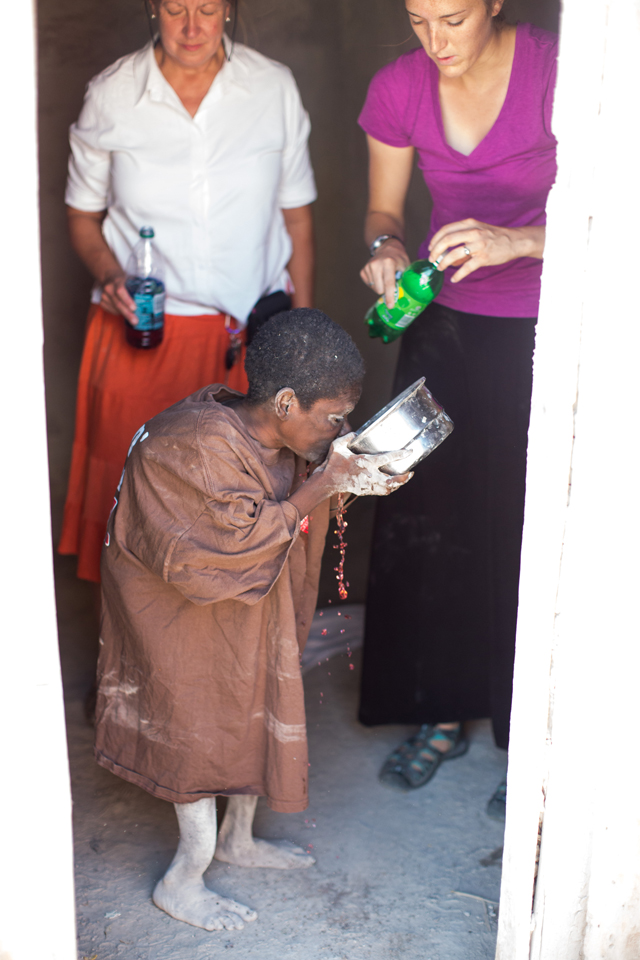 Note: 4/15/2014 – as I finalize this blog post for today from my Haiti notes, I'm realizing how I've already made little changes in my life and vowed to be a better person. It's interesting to attribute these changes to Lancy's sweet smile and the happiness in Sensen's singing. Thinking that everyone has been put on earth for a short time or long time to serve a purpose, these Haitian people are helping me see things differently and be a better person, just as much as we are helping them survive this life they were born into.
To be a part of the incredible work Live Beyond is doing, I would strongly encourage you check out http://livebeyond.com