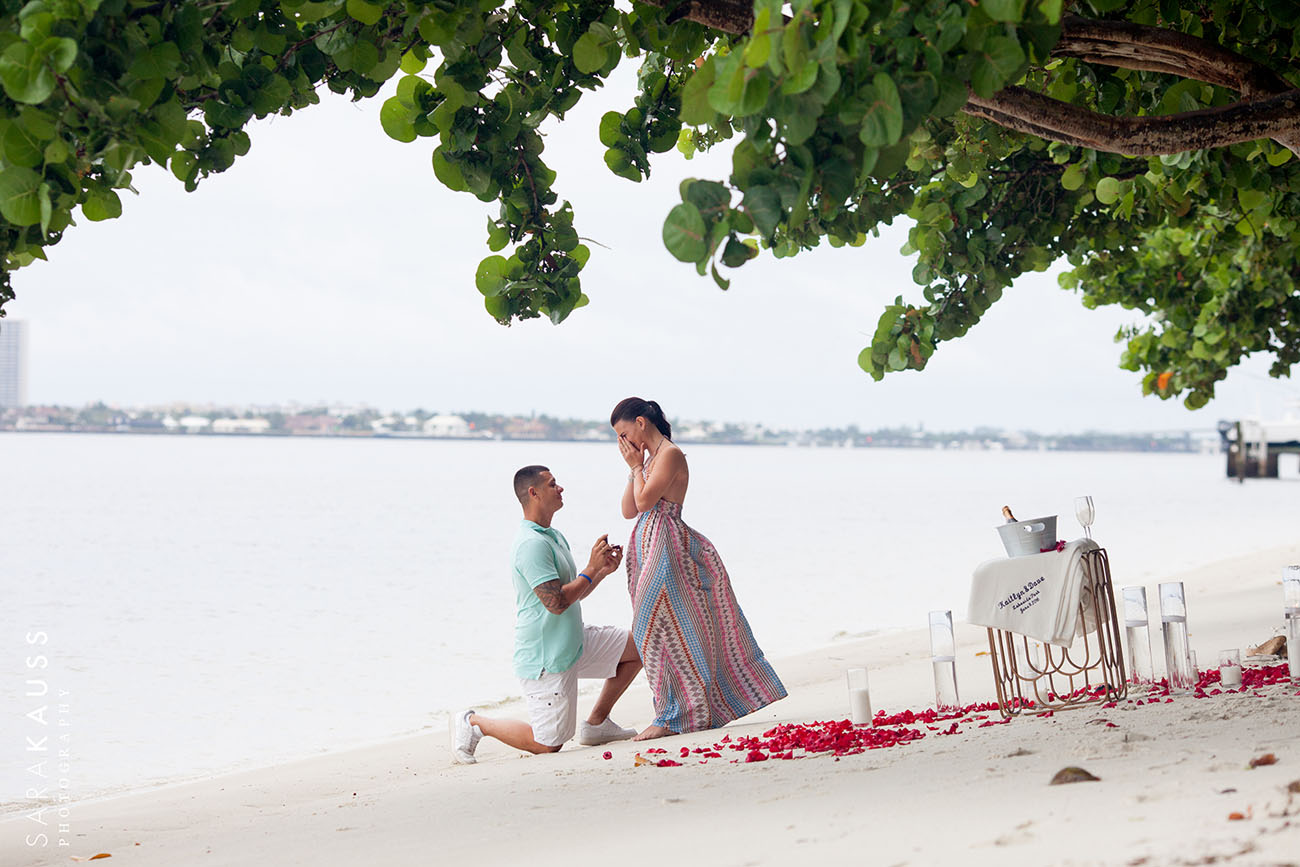 10 Jun

Proposal Photographer | Kaitlyn and Dave

June 9, 2016, North Palm Beach, the sweetest surprise proposal and Sara Kauss Photography Associate Tina was thrilled and honored at the opportunity to capture it. Congratulations Kaitlyn & Dave!

From Katie (Planner extraordinaire, best friend and former college roommate of the bride to be!):
I remember the first time Kaitlyn told me about Dave and how she immediately glowed talking about him. Dave reminded me tonight about the first time I met him and I how pretended to be the tough friend with the lecture about "If you hurt her…" And then we laughed all night over Hurricanes at Pat O'Briens and I just KNEW that was it. Dave called me about a week ago and said,  "I've got the ring. Let's do this!" and we started planning every detail.
Those details included a romantic seaside location, protected from the South Florida rain by a canopy of sea grapes, simple & elegant candles, Veuve Clicquot for the perfectly timed champagne toast and a blanket of red rose petals. It was beyond perfection!
Hugs and a very big thank you to our friend Katie Arbogast of 59 & Bluebell Weddings and Events for thinking of including us! And of course Dave for allowing us in on the secret!! Kaitlyn & Dave, congratulations again!!! Wishing you all the very best!