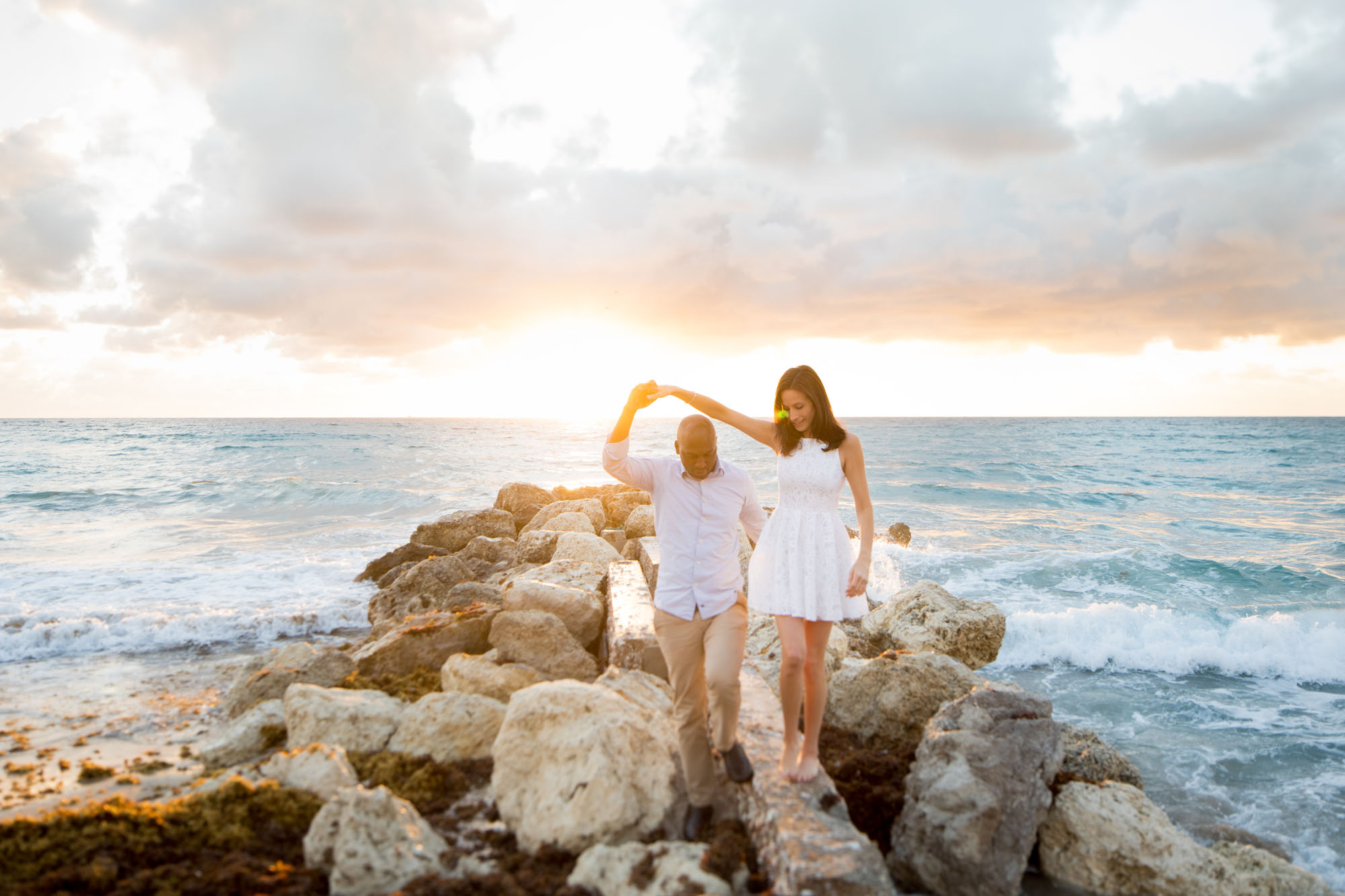 25 Apr

Sunrise Engagement Photos | Courtney and Kenneth
Sunrise Engagement Photos | Courtney and Kenneth
Courtney and Kenneth's sunrise engagement photos are like a postcard from paradise! The Palm Beach sky at Worth Avenue was picture perfect for our session.
Courtney and Kenneth are both fellow wedding industry people, so they are thing a blast planning their upcoming wedding at Breakers West! The two met while working at Mar-a-Lago, Courtney on the event planning side and Kenneth on the catering side. They love going to the beach together, so there was no other place they could think of to celebrate their engagement. They even popped a special bottle of wine from their favorite California vineyard, Calatayud, during their sunrise engagement photos.
We are so thrilled to have met these two sweet people, and cannot wait to capture their wedding day later this year. Congratulations, Courtney and Kenneth! Here's to a lifetime of laughing, loving, and sunrises.