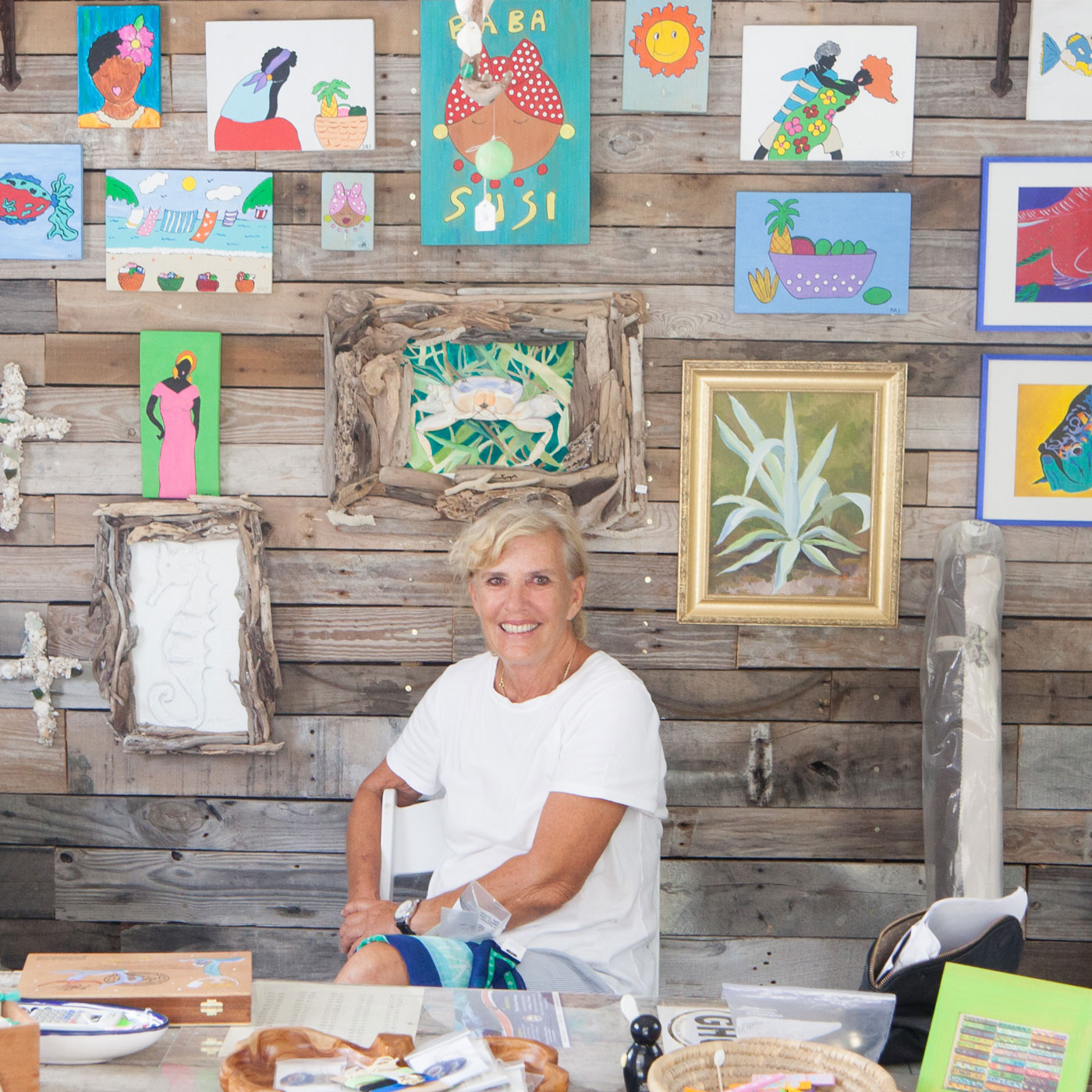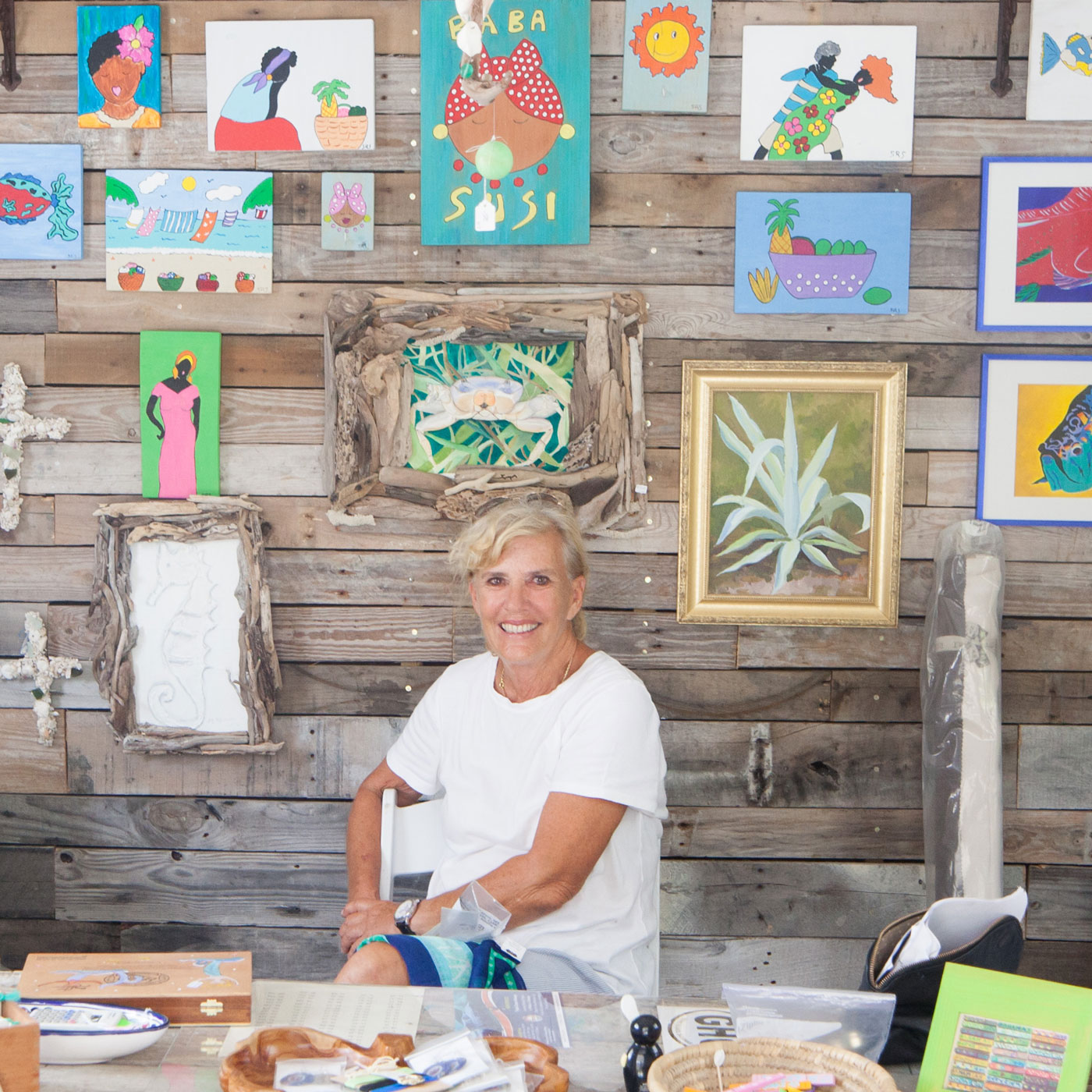 05 Jul

People of the Bahamas

People of the Bahamas by Sara Kauss

Ruthann Richart is a 25 year veteran of Great Harbor Bay in the Bahamas.  I met Ruth, as she likes to be called, at The Art Shack.  The Art Shack is a 7' x 7' hut built to house treasures for sale crafted by women and children of the Great Harbor Bay.  The Art Shack gives a large percentage of it's profit's to the RN Gomez School on the island.  Ruth told me that in the 6 months the Art Shack has been open, they have supplied 2 air conditioners, 2 printers, a digital camera for science and many more supplies.  I was thinking about my friend Tracie Hamilton who donated a pottery kiln to a Haitian orphanage so their children could create.

Ruth is a part of this group of women artists, Marvene Lillard, Michele Morris, Susan Swift, Lauren Higgs, Laurie Lang and many others, who contribute to this inspirational shack of hope.

Ruth is originally from Illinois via an Ohio birthplace.  Ruth enjoys creating, chatting with the Bahamian visitors and spending her days living in a pretty pink house on the peninsula point in Great Harbor Bay.  If your float or flight plan ever takes you through The Great Harbor Bay as your explore the Bahamain islands, make sure to stop by and find a hand-crafted treasure of your own.  (and PS makes sure to grab an amazing fish sandwich at The New Beach Club Restaurant and Bar — you'll never find a tastier fried grouper  sandwich) Ironically, the seahorse treasure I took home in the photograph, was crafted by another People of the Bahamas mother-in-law, Michele Morris.