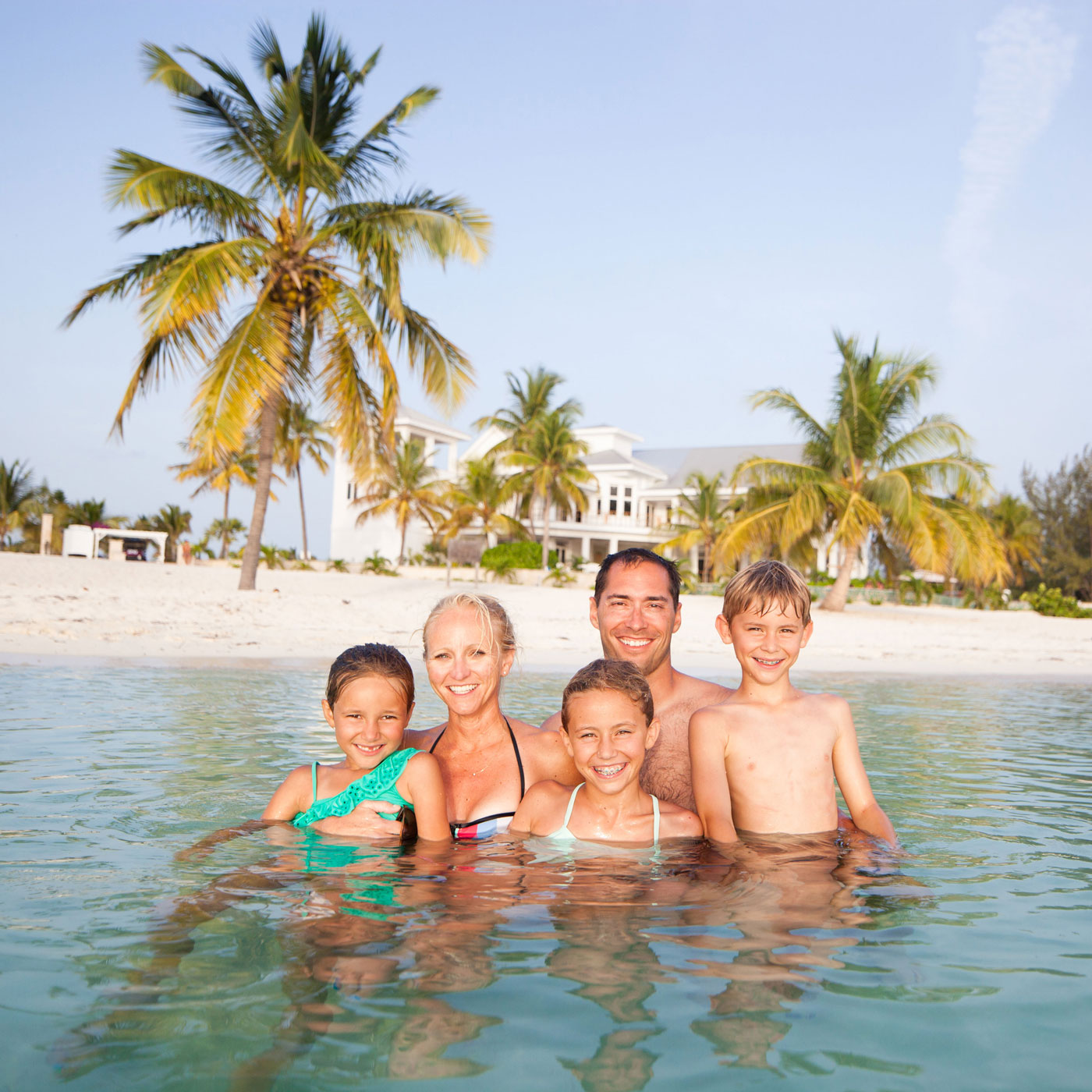 12 Jul

People Of The Bahamas – Great Harbour Cay

People Of The Bahamas – Amy's Family

From Northern California, Amy's family experiences the Bahamas on special trips, a couple times a year.  Spending most of their time in Great Harbour Cay, I met them on an evening out on their boat in Chub Key.

Amy's family took a leap of faith a couple years ago when they left their American lifestyle to homeschool their children for a year in the Bahamas.  Jason, worked somewhat remotely as a Family Practice counseling doctor, while Amy schooled their children in the most organic, hands on way any child could be taught.  Being homeschooled myself for a couple years growing up, I know first hand how invaluable real-life experience is to prepare you for being an adult.

While they were living at Great Harbour Cay for the year, they had a woman who lived on the island and taught them science by book teaching in the morning, then taking the children out and showing them why the mangroves are important to sea-life, where food on the island comes from and many other important foundational teaching lessons that only truly being a part of the elements presented could be taught.

Amy shared with me how they started a small educational class for all age children who wanted to learn about health through Jason's Family Practice doctor knowledge.  Initially the group was 6 children. When asked if they wanted to learn about caloric information and proper eating techniques, the children were all eager to understand health conscious ways to make better food choices. Toward the end of their year in the Bahamas their self-taught health class was full of 20+ children, Jason would go around the island to collect the students for their classes.  Something I thought adorable was Jason mentioning the children would ask after their lesson "do I get a t-shirt now?"

Which, reminded me of Live Beyond and the ministry Live Beyond (www.livebeyond.org) is giving to the Haitian people in a similar way.  In countries where the struggle for a change in culture is needed to provide a better lifestyle, it's nearly impossible.  However, Live Beyond has used demonstration techniques to show examples of why one method is better than another.  For example their agricultural program, where they are planing crops in the centuries old, Haitian methods then comparably planting crops using suggested practices, to create a learning environment that is more accepted and appreciated by the deeply rooted cultural people.