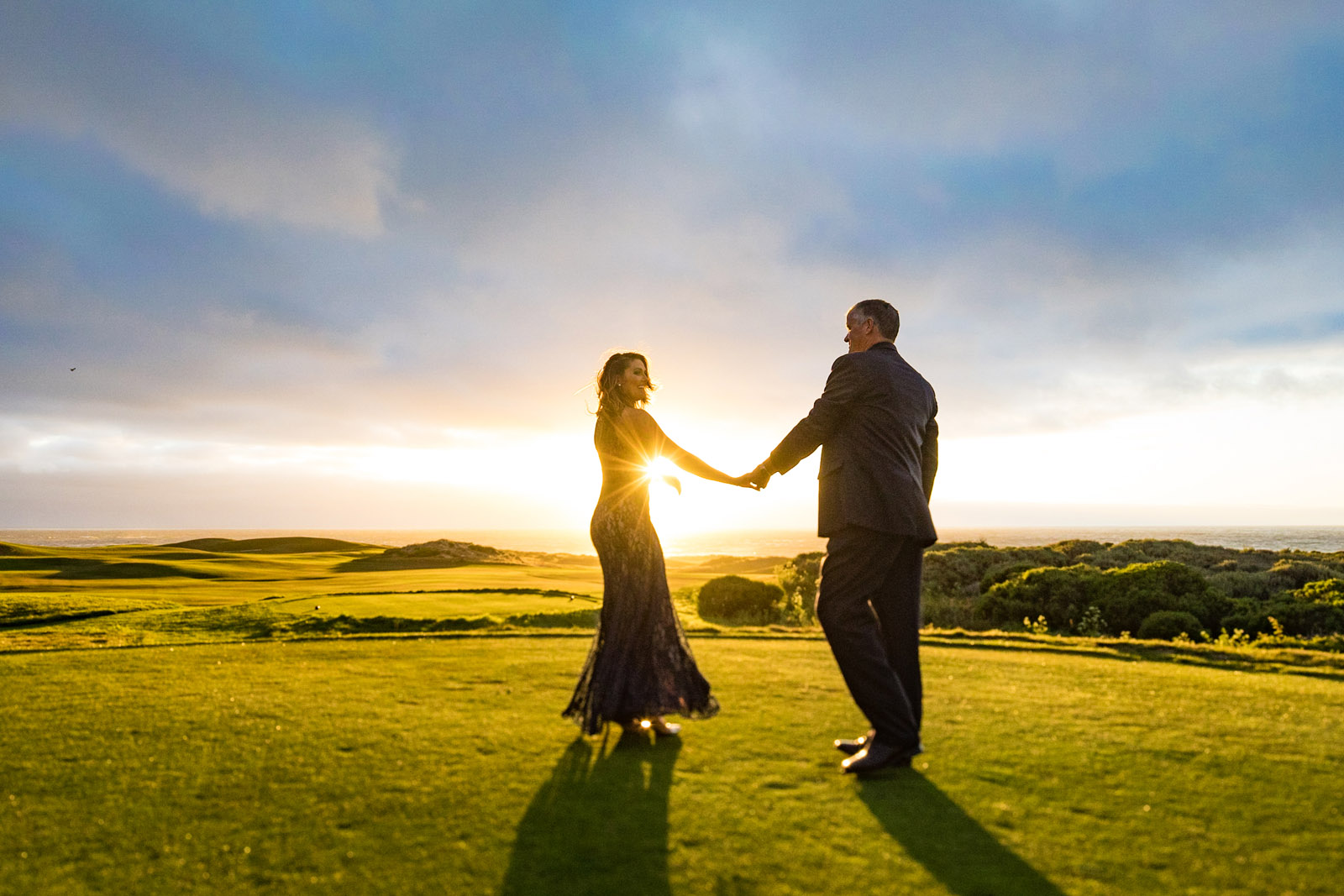 19 Aug

Pebble Beach Wedding | Kimberly and Mike
Kimberly and Mike's Pebble Beach Wedding | The Inn at Spanish Bay
When planning, attending, or photographing a wedding, it is easy to get caught up in all of the beautiful details and scenery. Once in a while, we are reminded what weddings are all about– love and family! Kimberly and Mike's Pebble Beach wedding was the most beautiful display of this!
Kimberly and Mike had originally planned to get married in the Florida Keys, but mother nature had other plans when a hurricane came to the area last year. Everything happens for a reason, so they changed their plans to get married in beautiful Pebble Beach, California. Pebble Beach is part of the 17-Mile Drive, a scenic route along the Pacific coast. The area is known for it's famous golf course, stunning views, and sea-level elevation. Mike has spent a lot of time playing golf at Pebble Beach overlooking the Lone Cypress, and he was so excited to share this important place with his new bride.
Kimberly and Mike brought together two families– Mike's two boys, and Kimberly's boy and girl. Their wedding day was a perfect blend and representation of their new family. The day began with Kimberly and her daughter getting pampered like princesses at the spa, while the boys played a round of golf at the famous Pebble Beach Golf Course.
Their intimate ceremony was held at The Inn at Spanish Bay, on the cliffs overlooking the beautiful Pacific Ocean. Kimberly and Mike's love was overflowing as the couple joked and laughed with each other. Happy tears were shed during the ceremony when Mike surprised Kimberly with an upgraded wedding band. Kimberly's brother was not able to attend their celebration, but he was able to watch the couple exchange vows on FaceTime! We love unplugged ceremonies, but this was one time that technology was happily allowed. 🙂 The ceremony was followed by dinner, drinks, and fire pits at the Inn!
We are so honored to have been part of such a heartfelt, intimate, family-first celebration. Thank you so much, Kimberly and Mike, for having us capture your perfect Pebble Beach wedding day!
p.s. Kimberly and Mike's Pebble Beach wedding was the perfect start to an insane, beautiful 3 day, cross-country wedding weekend photographed by the SKP team! Stay tuned for more from this 4 wedding weekend!