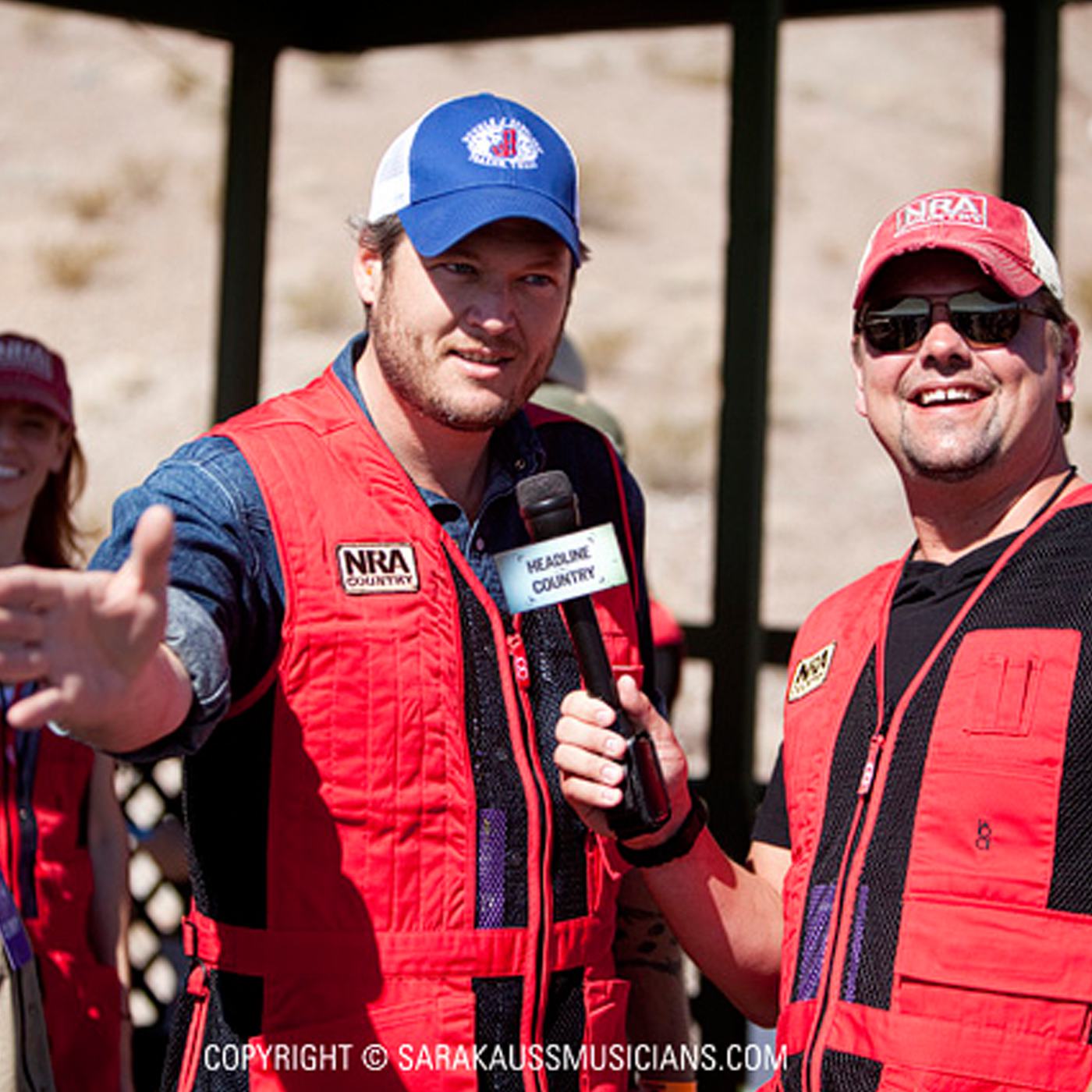 31 Mar

NRA Celebrity Shoot 2012

DAY 2 – NRA Celebrity Shoot Out – Saturday, March 31, 2012

Early morning! Whew. After a late night at the Fremont Street Experience, five-thirty a.m. sure came early. Off to the NRA Shoot Out, hosted by the sarcastic Blake Shelton and GAC's Storme Warren.

Artists Easton Corbin, Lee Brice, Eden's Edge, The Band Perry's Neil and Reid, Craig Campbell and others joined Outdoor Channel's Tiffany and Lee Lakosky for a celebrity shoot out! Test your skills at skeet shooting! Although, I won't tell you how well I shot, because of course, I wouldn't want to embarrass the artists. Let's just say that the clay pigeon me and me were not on speaking terms.

At one point during the day, Blake Shelton turned his iPhone video camera to us photographers and said something like, "See all these paparazzi? Winners like Tiger Woods and me always have this much media following them." Not his exact words, but funny. If you get access to Blake's cell phone, send me that video, would'ya??!

That day in the dry Nevada desert was memorable and fun to say the least.