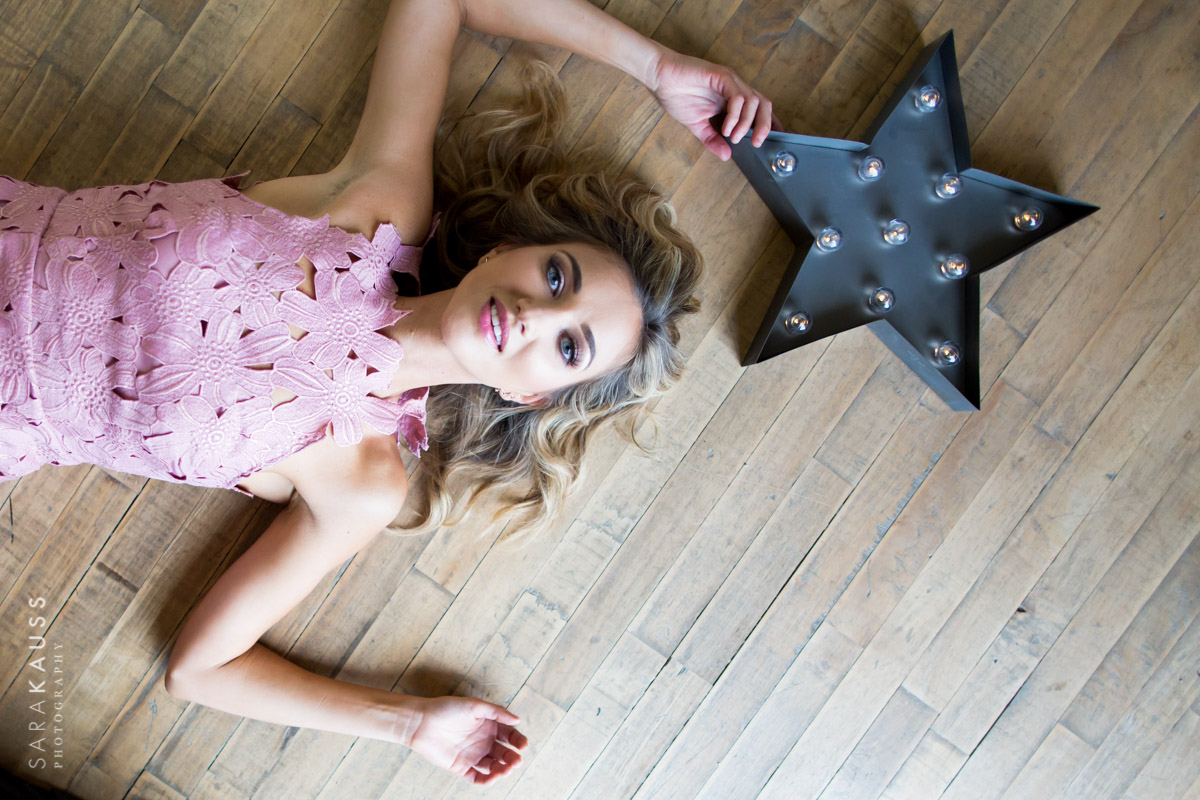 29 Aug

Musicians Photography | Sarah Darling

When you wish upon a star… dreams do come true.
"Sara has a special way of capturing magic in a photograph. My new music has a very dreamy feel and I knew she would be able to connect the imagery to the music! It features all the stars." – Sarah Darling
There's magic in our photoshoots. Sarah Darling and I seem to create happy light and beautiful imagery every time her pretty face is in front of my lens.  With minimal photoshoot treatment structure, a single light up star and fabulous hair and makeup by our friend, Jessica Lindsay Parker, Sarah Darling and I set off to make a star-bright photoshoot for her Dream Country new music soon to hit country music radio worldwide.
With a blank wall canvas at Houston Station in Nashville and then the starry skyline of Music City, we created our dreamy, star-lit photoshoot.
Musicians photography is something that means the world to me. It's like artists working with artists — different than being a wedding photographer, where the day is completely unscripted and personal.  Being a photographer of musicians is a completely different mindset. It is the creativity to pull emotion out of the artist in a single frame. Even though they're aware of you, the goal is making it seem like you captured a fleeting second, like a wedding day emotion. It's a blend of planning for the shoot, but not over-planning for spontaneity, and crafting the scene but not letting the scene be the focus of your photography. Musicians photography is an artistic challenge to tell the story of the artist, as they are right in that moment. We must move people with imagery that will open up the viewer's imagination to the world of the music behind the image.
We have lots of dreaming and photoshoots left to do, Sarah and me. I know that this is just the beginning of her launch into stardom and I cannot wait to be a part of her next adventures in the universe of music. I am so excited for you to hear Sarah Darling's new music. It will send your heart to the stars and moon and back. Follow Sarah Darling on Twitter, Instagram and Facebook to be the first to know when you can get a copy of Dream Country.