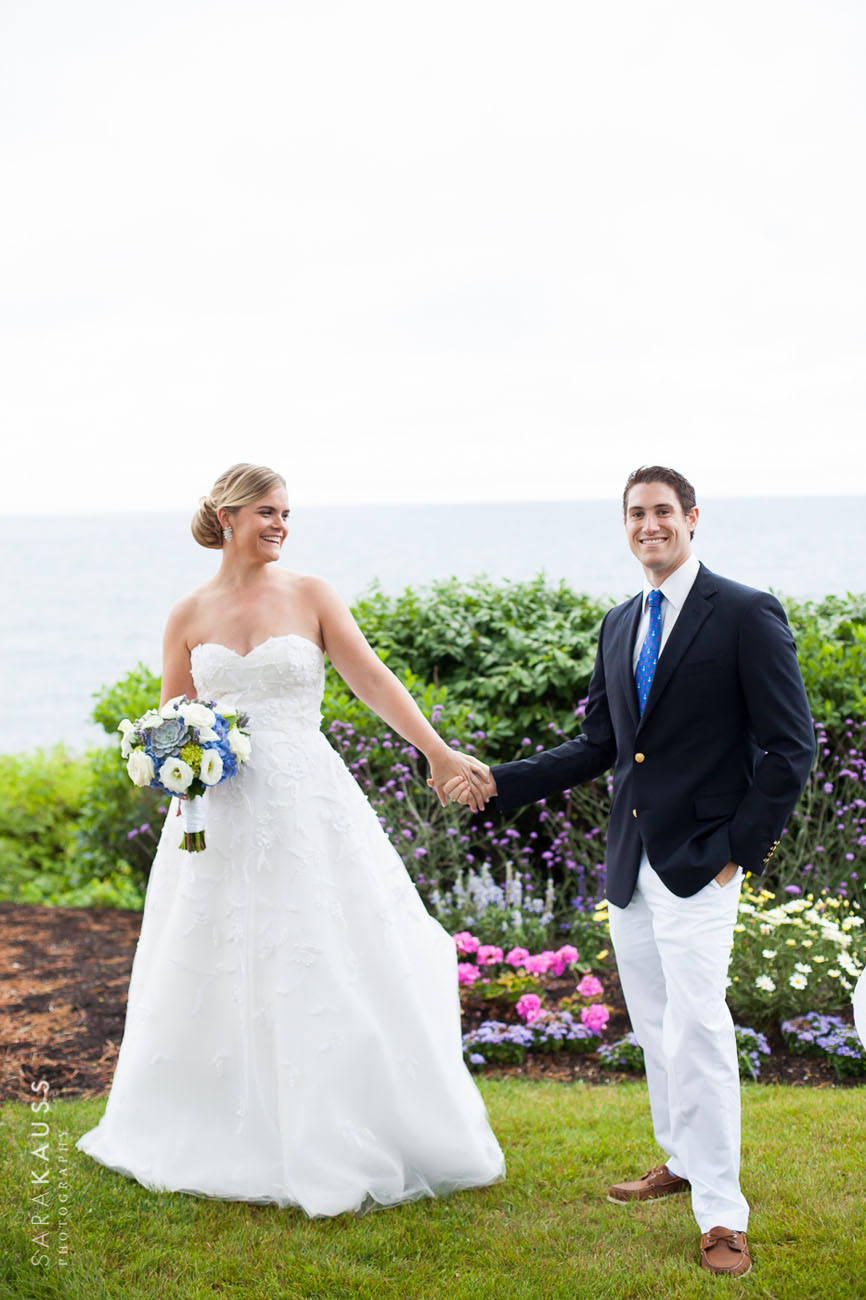 13 Jul

Maine Wedding Photographer | Heartie and Colin

When we were asked to be a part of Heartie and Colin's Maine wedding weekend I could not have been more thrilled!  Capturing the stories of an entire family is the best part of being a wedding photographer. We photographed Tory and DJ's wedding in 2013, Heartie's sister, and we have been a part of documenting the Dunnan family in the years since through family portraits and events.

Maine is absolutely magical!  When Tina and I stepped off the plane, coming from South Florida heat to the crisp air and breathtaking scenery was like something straight out of a story book.  "We really get to photograph here this weekend?!"  We arrived at Colonial Inn in Ogunquit, and were simply smiling with the quaintness of this sweet little hidden part of the world.  Maybe not so hidden, because when we posted on social media that we were in town for a Maine wedding, we had several people reach out and comment saying how they were either in the area or send us must see recommendations! Where has this place then our whole wedding photography lives?!
The Rehearsal | York Golf and Tennis Club
Heartie and Colin's rehearsal dinner started in storybook fashion exactly as you would imagine a party in Maine would be! York Golf and Tennis Club overlooked the water with boats sailing by, and bocce ball, corn hole, and croquet greeted the rehearsal dinner guests. Also waiting for the guest was the most fresh lobster I've ever seen cooking in boiling pots on the lawn.
Heartie and Colin arrived to their rehearsal dinner with a surprise bagpipe player that Colin's mom had arranged, while 200 guests were sipping on champagne and enjoying lawn games. Their rehearsal dinner was the perfect blend of casual elegance mixed with real Maine flare. Mr & Mrs Daddino, you hosted a perfect evening.
The toasts rounded out a perfect evening given by Heartie's sisters and her maid of honor (who we also have the fun opportunity to photograph Ashley and Trevor's wedding soon!), Colin's sister, brother, and long time best friend. Topped with fresh Maine blueberry pie, the night before Heartie and Colin's wedding day could not have been more perfect.
The Wedding Day | Maine Wedding Photographer
The story continues with a perfect wedding day on the Dunnan family compound. This York town property is unlike anything I've ever seen! There were quite a few homes owned by family members that go back generations in the Dunnan family. Heartie and her sisters have been vacationing in this amazing place overlooking the water and The Kennebunkport Bush compound in the distance.
The girls got ready upstairs with the most breathtaking views in coastal decor rooms. Heartie's something old and something blue was her older sister Adelaide's Manolo Blahnik wedding shoes from own her wedding day. I have to say these were the coolest wedding shoes I've ever seen in my almost 12 years as a wedding photographer!  Heartie's Oscar de la Renta wedding gown was perfect for her, the boys were waiting the wedding start at St. Peter's by the Sea just a few minutes away, and everything was exactly as it should be!
Every wedding day has something unique that makes it memorable and special to the bride and groom. This may not seem like the most desirable attributes, however, raining on your wedding day is good luck! And as Heartie's uncle, Rev. Dr. Stuart Dunnan pointed out in his sermon, rain means not only good luck but also lots of children!
The chapel wedding was followed by a beautiful reception on the lawn of the family estate orchestrated perfectly by Sarah Patch.
Despite the weather, and I think actually because of the weather, everyone was forced to dance and dance and dance and dance! It was the most cheerful crowd of wedding guests underneath a beautiful tent all excited to celebrate with the newly married Heartie and Colin.
Thank You!
The biggest thank you to this wonderful family for entrusting us once again to capture a beautiful point in time and continue to tell the Dunnan family story. And no pressure or rush, but we are excited for that first family session of all of those little kids you're going to have because of the rainy weather :-)!

VENDORS :
Photography – Sara Kauss Photography
Consulting – Sarah Patch
Chefs & Coordinating – Mark Gaier and Clark Frasier, MC Perkins Cove
Hair and Makeup – Sorassa Soeur
Ceremony Venue – St. Peter's by the Sea
Reception Venue – Private residence
Officiant – Rev. Dr. Stuart Dunnan
Music/DJ – Pulse of Boston
Invitations – Liz Quinn of Stationer on Sunrise
Bride's Attire – Oscar de la Renta
Groom's Attire – Brooks Brothers
Staffing – Village Food Market
Flowers – York Flower Shop
Tenting – Sperry Tents Seacoast
Owen Dwyer-Cake – Confection Art
Party Rentals – Be Our Guest
Guest Transportation – Commonwealth Limo
Wedding Party Transportation – Hydi Drive
Restrooms – Dave's Septic