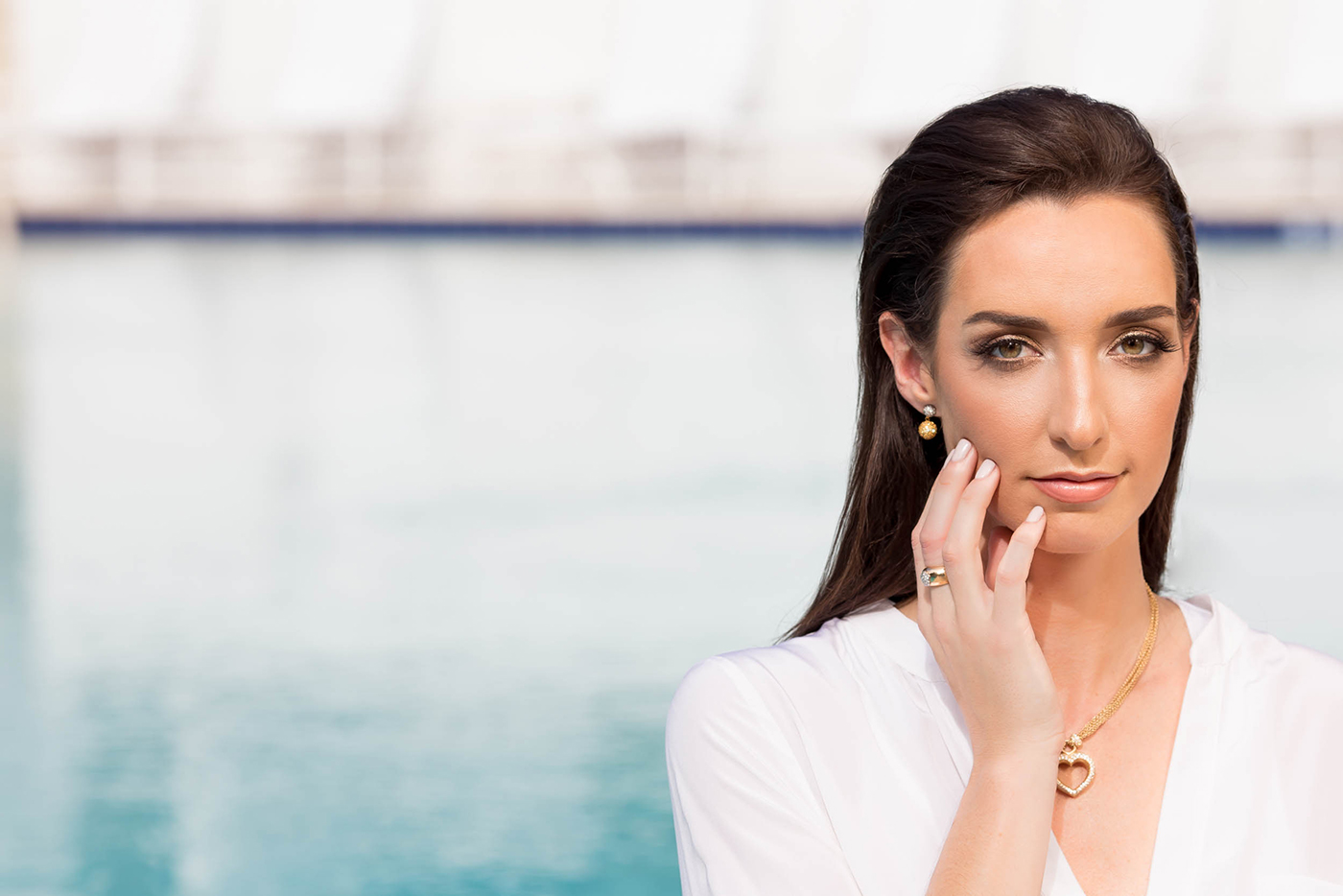 01 Dec

Sarasota Photo Shoot with Jenn Bostic

When Tina and I left to drive across the state of Florida on Tuesday afternoon to photography a lifestyle photoshoot she said to me, "When we come back on Wednesday afternoon from this photo shoot it will feel like it never happened," and that is exactly how it felt! It felt like a dream because it was a dream photo shoot!

We have been working with Wald Creative on a branding campaign for an incredibly unique, custom jewelry designer in Jupiter, Florida. On Monday we had a meeting with our client and discussed the fashion lifestyle photoshoot we needed to do with his gorgeous gemstones and unique handcrafted pieces. 

After a great meeting, Tina, Alyssa, Adam and I brainstormed and discussed the quick timeframe with we needed these photos, and how to make this magical shoot happen in an expedited amount of time!  We were talking about getting a model and how we could put it all together.  Tina said, "You know who would be amazing, Jenn Bostic (our incredibly talented singer friend). She would be a great model with her beautiful, slender body and exotic look."  Since Jenn lives in Nashville, we thought it might be farfetched. With no harm in asking, I texted her to see if she happens to be in Florida coming up.  She wrote back right away saying she just happened to be hopping on a flight to Sarasota, Florida the next day and would be excited to be our model. The snowball of magic began!

Since fate was on our side and Jenn was going to be our model the next day, of course we had to see if we could push our luck and have our good friend, hair and make up artist Jessica Lindsay from Nashville, also get here!  Of course, Jess was available (through quite a bit of craziness with American Airlines) to also make it to Sarasota in 24 hours!  

To sum up how the pieces fell together, in three hours after leaving the appointment we had a beautiful model, an amazing hair and make up artist both coming from Nashville to Sarasota, we brainstormed wardrobe, collected the jewelry, and all we had to do was find a location.  Tina and I set out to Sarasota on Tuesday afternoon, and with Jenn's suggestion, we scouted Saint Armand Circle, finding the cutest nooks and crannies in which to shoot.  

We picked up Jess from the Sarasota airport after quite an adventure she had on the plane. We had a little girls party at Jenn's moms house in Sarasota (sadly without Barbara, Jenn's mom) and then got a few hours of sleep in before the 4am call time for our sunrise session!

The rest is history and I could not be more excited to share these images and the story of our 48 hour lifestyle photoshoot from conception to completion across the state with people from all over the country coming together to make this a special shoot happen! I know none of us will ever forget yesterday!  

Here are just a few sneak peaks from the day!