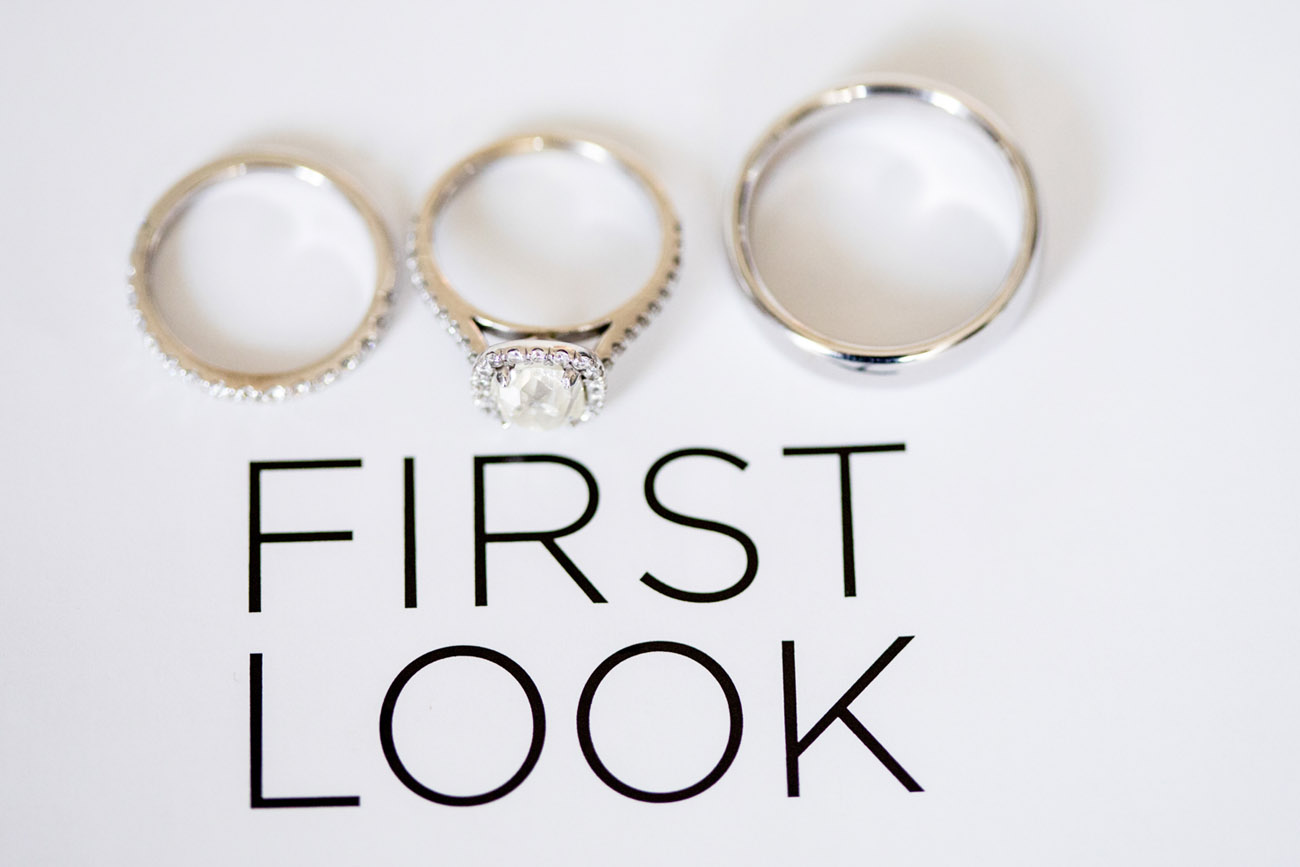 26 Apr

First Look : To Do Or Not To Do?
First Look: To Do or Not To Do?
We often connect with brides during their wedding planning process who are not sure whether or not they want to do a "first look". If you are not familiar with this recent trend, a First Look is a private moment before the ceremony where the couple sees each other for the first time all decked out in their wedding day best. Some couples are happy  to include this moment in their day, while others are totally sure they want to remain traditional and not see each other before the ceremony. If you are one of the unsure couples, we have some things for you to consider when making your decision!
A Private Moment
Wedding days can be a whirlwind of family, friends, and time flying by! Having a First Look can give you and your groom or bride a few private moments for just the two of you before the madness of the day begins. We often find that couples allow themselves to be more emotional during a First Look, since they are not in front of an audience! 
Time For Photos
A first look can add a lot of breathing room to your photography timeline. Typically there is a lot more time for photos before the ceremony, so doing a First Look gives the bride and groom time to take portraits in a more relaxed way. You can also get a lot of your family portraits done during this time, so your guests can head to cocktails right after the ceremony. You know they'll be ready for drinks and food by then! If you choose to wait until after the ceremony to do photos, you might miss part or all of your cocktail hour. It can feel untraditional, but it can also make the day run more smoothly and calm!
Religious Traditions
Many couples find their religion or faith is a big part of their wedding day as they take their vows to each other. Seeing each other before the ceremony as part of a First Look can give you the chance to practice religious traditions, such as signing a religious document or taking a moment to pray together. 
That "First Look" Look
When your groom sees you as a bride for the first time, it is a special moment! We have all seen that emotional look in movies when the bride steps onto the aisle, and the groom's knees go week as tears roll down his face. Doing a First Look does not mean you have to miss out on that that moment. In fact, it might actually mean you get to see it twice! We have been crying along with couples during their first look because they are so sentimental in that moment, and then we all cry again when she walks down the aisle because that is a special moment all in itself! Even if you choose to have a First Look, the moment you walk down the aisle and you're about to say, "I Do," is a totally different feeling, and both will be equally as significant.
Keeping With Tradition
Some couples are worried that seeing each other before the ceremony is too untraditional or even back luck, and they are sure they want to wait until they walk down the aisle. We totally get that! Some of us here at SKP ourselves opted to stick with the traditional timeline and wait until the ceremony to see our grooms, as have many couples we have worked with over the years. If you and your fiancé choose to take this route, we will happily adapt the timeline to accommodate and leave plenty of time for amazing photos! You would be surprised how many grooms have a strong opinion on this, wanting to only see their bride for the first time at the end of the aisle! 
Should I do a First Look at my wedding? That is the question of the decade! Whether you choose to keep things traditional or go with a modern twist, just know that the first time you see your bride or groom will be amazing and unforgettable! 
Did you decide to do a First Look at your wedding, or are you still pondering? We want to hear your thoughts to help future couples decide! Weigh in on social media or leave a comment below!