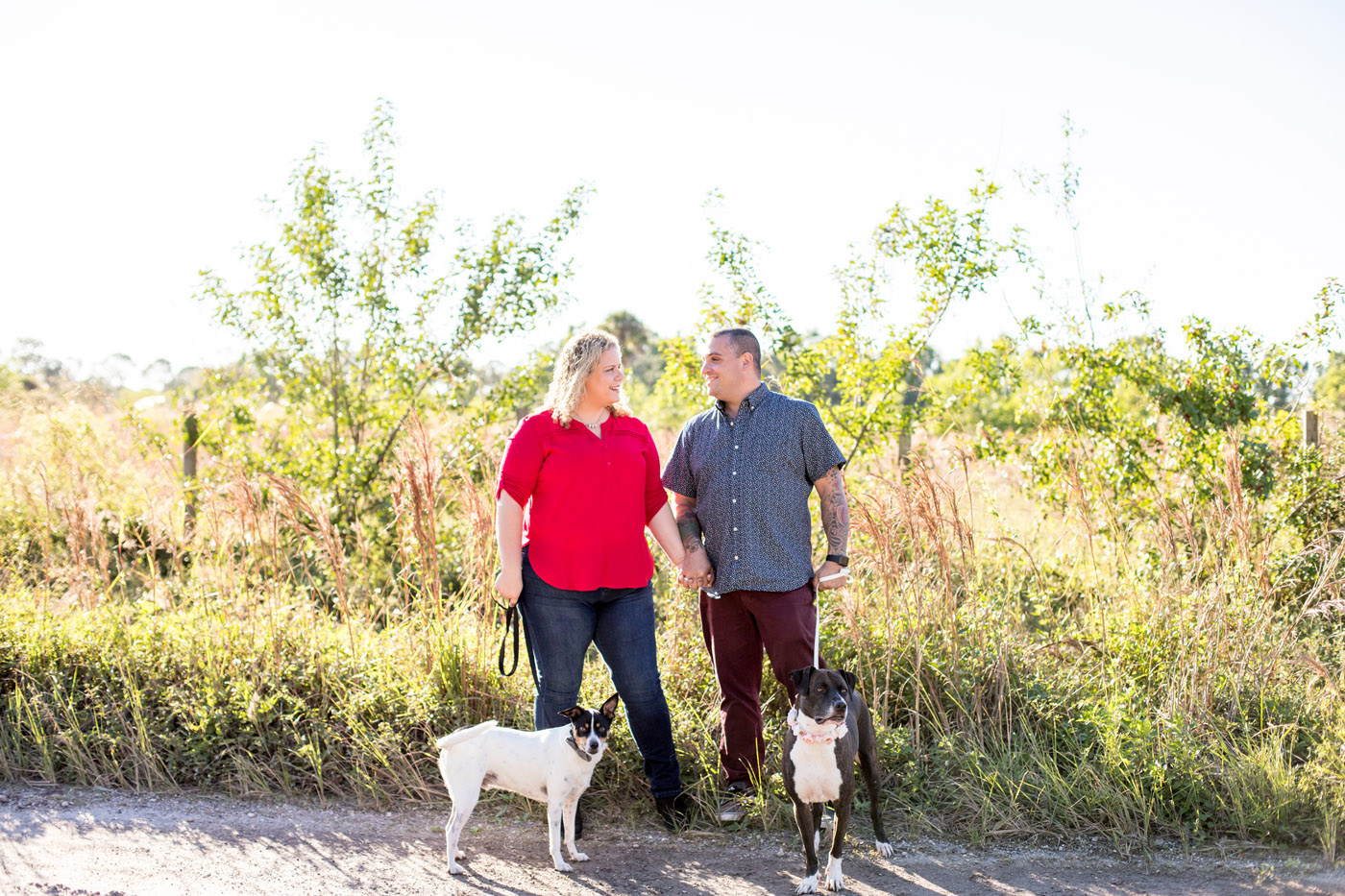 27 Feb

Engagement Session with Dogs | Nicole and Adam
Nicole and Adam's Engagement Session with Dogs at Lucky Old Sun Ranch
Oh how we love a good love story… but, we love it even more when it is someone close to us! Nicole and Adam have the sweetest story, and Adam just so happens to be our amazing web designer and brother of our associate photographer, Alyssa! Nicole also works in the wedding industry, so we have all the things in common. We're also pretty tight with their dogs, Lacey and Ryder. How excited were we when we began planning an engagement session with dogs!
Nicole and Adam met 14 years ago when they both lived in the Northeast. Adam was a motocross racer, and Nicole, (an enthusiast and 4 wheeler rider herself!) attended the races with a mutual friend. They hit it off right away, and became close friends even when Adam moved from New York to Florida. Nicole would vacation in Florida as often as she could, visiting with Adam, Alyssa and their family. In 2011, she decided enough was enough, and moved to Florida to be closer to her friends and in warmer weather! It didn't take very long for Nicole and Adam to realize their decade-long friendship was something more, and they officially became a couple!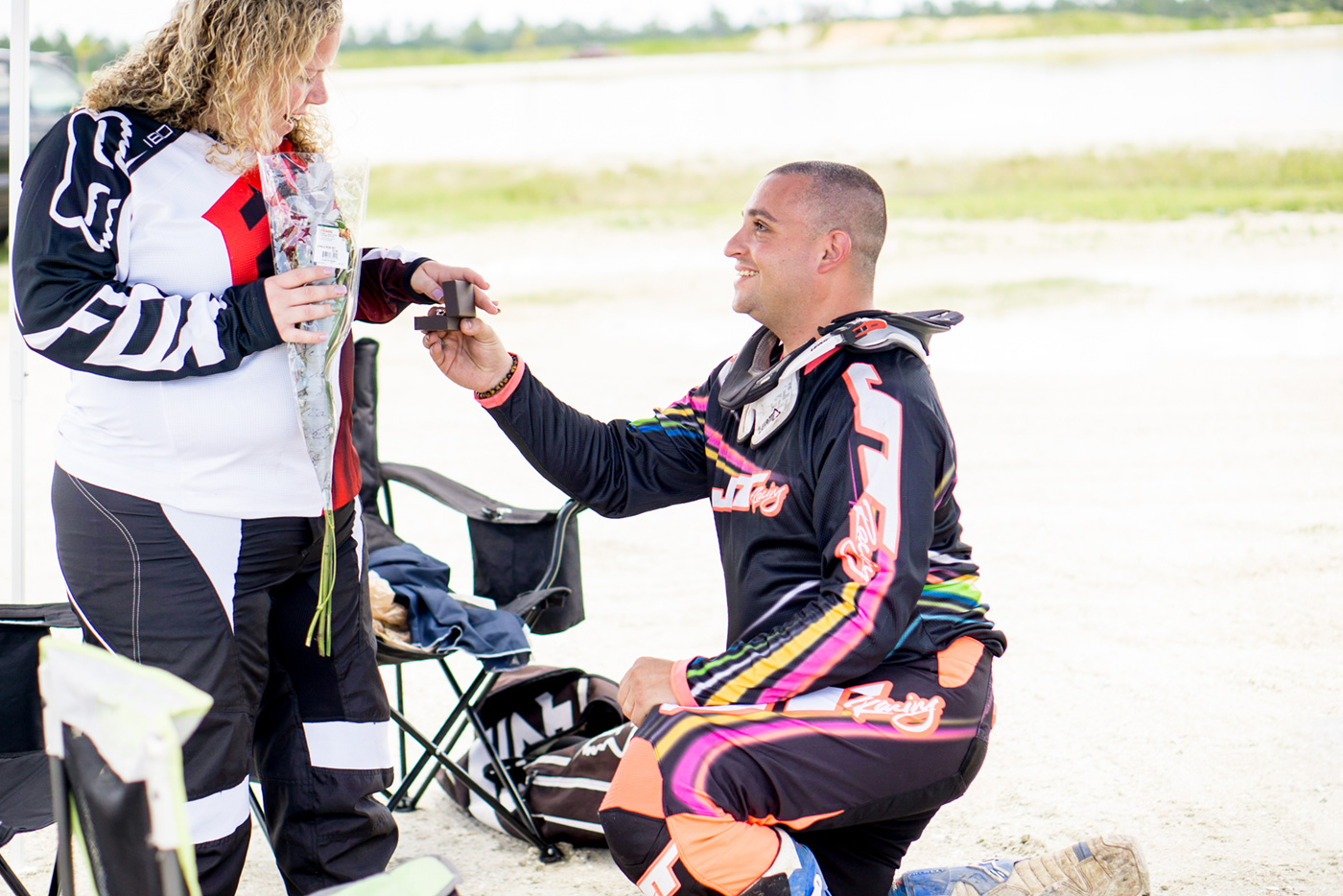 Fast forward five years, three houses, and two puppies later, Adam knew it was time to ask the big question. Without telling anyone (even me, his sister and the photographer – cough, cough!) he picked out the perfect ring and made the plan. Since they met at a dirt bike track and share a passion for motocross, what better place would there be to propose? He loaded up all the bikes, invited a few friends, and set out on the nervous two hour drive to the track. Luckily, Alyssa always brings her camera to the track, and was there to capture the big moment! Nicole was completely suprised, and could barely ride her four wheeler the rest of the day for fear of ruining her new shiny ring!
Their engagement session with dogs of course had to feature Lacey and Ryder since they are such an important part of Nicole and Adam's lives. Lucky Old Sun Ranch was the perfect rustic, sun-lit location! We spent a few hours snapping pictures of our friends, laughing, and wrangling the dogs for a few hours, giving Nicole and Adam some practice for their destination wedding day coming up this summer. 🙂