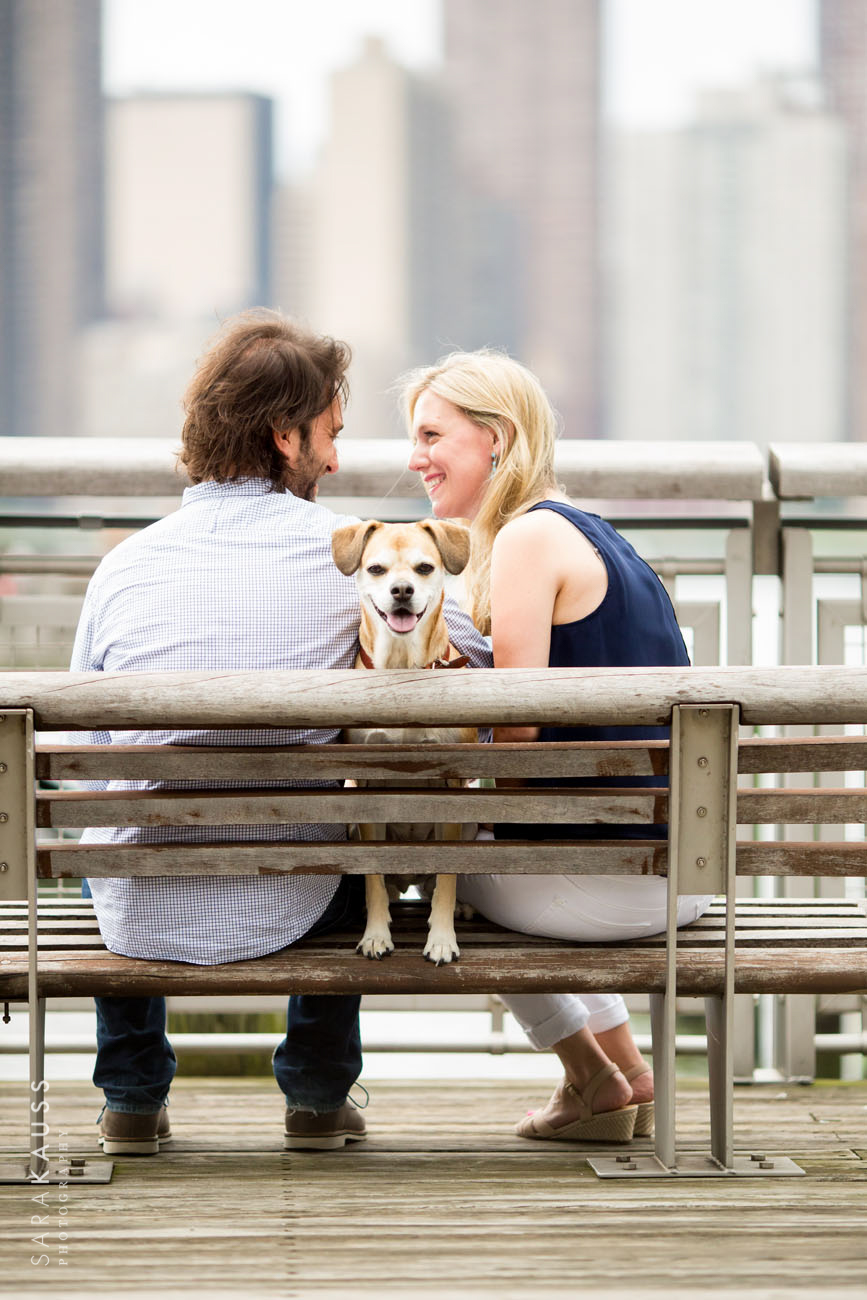 26 Aug

Engagement Photos with Dogs | Caroline & Joe

In honor of National Dog Day, and because everyone loves their dogs, we present engagement photos with dogs! If you're dog people, you're our people!

When we first talked with Caroline about her wedding day and engagement session, she mentioned that included showing off how much she and Joe loved each other, but also her pup. We said, "Sign us up!"

Caroline, Joe and Tucker made for the cutest doggy-happy engagement photos ever.  We photographed around Caroline and Joe's part of New York City, Long Island City — on the board walk of Gantry State Park, greeted by Tuckers friends and ended in front of the famous Pepsi-Cola sign.

The landscape of NYC in the background is so perfect, rain or shine.  Although the pup can sometimes seem like the star of the show, having your four legged friend on your photoshoot can also make some pretty cute expressions from you and your honey.  For those fiance's that are not really looking froward to having their photo taken, it doesn't get any more natural than bringing fido along to loosen you up a bit.

Happy National Dog Day and congratulations again to Caroline and Joe. We can't wait for your wedding day!