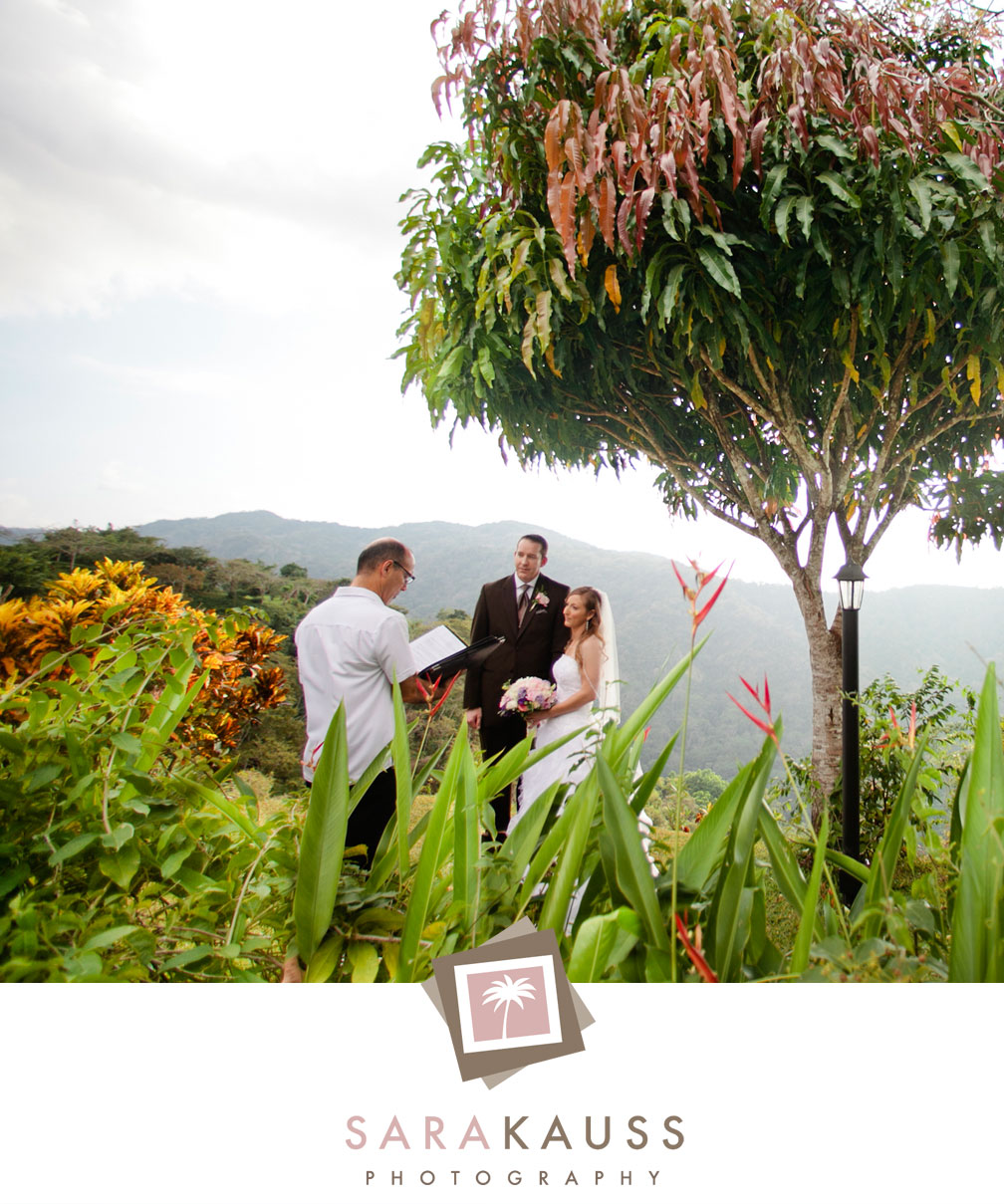 20 Feb

Costa Rica Wedding | Natalie and Brett

Brett emailed me the beginning of December with a one line email "Where were the photos of Megan and Tacho taken?" https://www.sarakauss.com/blog/2011/03/14/costa-rica-wedding/ – I was traveling and working and forgot to get back to his email for a couple days. Little did I know, that when I did, Brett and Natalie would plan their entire elopement around Megan and Tacho's wedding photos!

Brett and Natalie live in Texas, Brett is a dentist and Natalie a Pilot instructor (neat, right?!). Natalie said she never ever pictured herself having a huge wedding, growing up. Ever since she was little all she dreamed about was a small intimate ceremony with just her and her groom. And that's what she got! What an absolutely lovely fairytale wedding day, Brett and Natalie had on the top of the mountain at Pura Vida gardens in Costa Rica. Congratulations you two! Thank you for having us along for your adventure – I am thrilled to have been your photographer to capture your fairytale day!