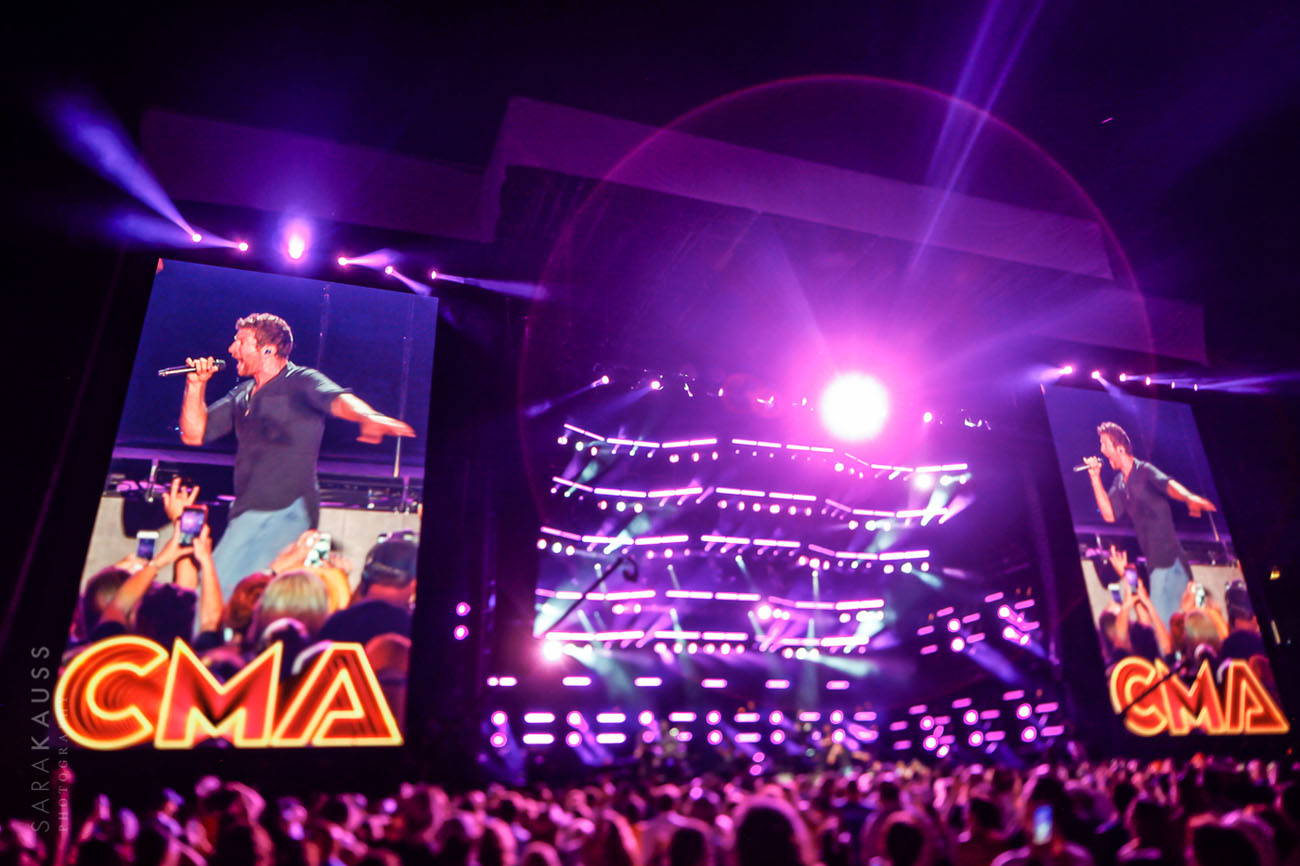 18 Jul

CMA Fest & CMT Music Awards | Country Music Festival 2016

Nashville was just named the friendliest city in America… and my Southwest Airline flight points might be telling of how I know that is true! Music City isn't just about country music, that's for sure!  It's an amazing town full of energy, neat foodie venues, coffee shops and countless things to do!  
CMA Fest – Country Music's Week
There's one week in June every year that if you aren't a hillbilly or city-redneck in love with the sound of a little twang in your song or two-step in the lyric, you may want to hitch a ride out of town for the week.  CMA Fest takes over that first week in June and it has grown to be the destination for country music lovers all around the world.  
Downtown Nashville is alive for 4 days straight with music from 1990's Country artists like Ty Herndon to new voices of country music like Cam, Clare Dunn and of course my best of friends, Sarah Darling.  There are multiple stages around CMA Fest that feature artists, with performances from 10 am to 5pm.  But, the music doesn't stop there!  The night continues to provide the most amazing entertainment with headlining country music stars hitting the Nissan Stadium for hours into the night.  
The week starts off with CMT (Country Music Television's) biggest night of awards with their yearly music video award show, and continues with amazing performances and events throughout the week.
CMA Awards – Photographing Country's Biggest Stars
I've photographed this must-attend country music event for quite a few years now, have seen it grow exponentially! In 2010, people would say, "Where did you say you were photographing?  What country music event is CMA Fest?" Now, people will say "We are trying to get tickets to come to CMA Fest!  What are the must see's and do's of the week?!" 
I've been fortunate to have been a Getty Images photographer for a few years now!  Some of the images I've captured during this amazing event have been published in various outlets. Included are images from the CMT Awards show through Getty Images, and a few of my own images from the night show events after photographing the press room. 
It's always hot, sometimes it rains, and it's always packed with people, but I wouldn't miss photographing CMA Fest for all the sleep in a week… which is typically how long it takes me to catch up on sleep after the craziness off it all!