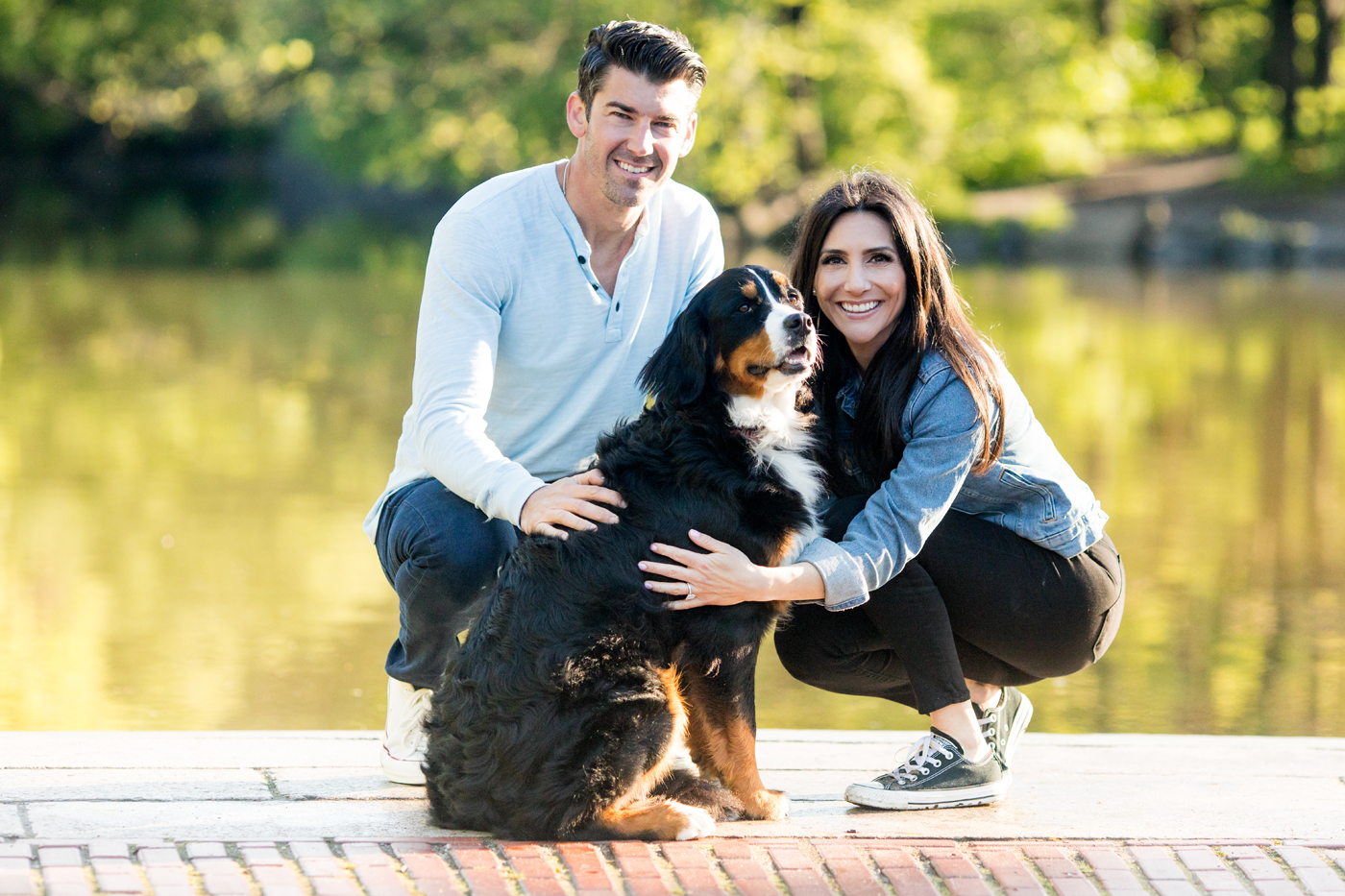 17 Aug

Central Park Engagement | Melissa and Roger
Melissa and Roger's Central Park Engagement
We had the most perfect day in New York City for Melissa and Roger's Central Park engagement session! The star of the day was, of course, Rita the Pup. They had their first date in Central Park, so they knew it was the perfect place to take their engagement pictures!
Melissa and Roger have such a sweet story. Before Roger met Melissa, he named his Bernese Mountain Dog Rita, because they were a dynamic duo. He wanted their names to match until he could find a human match of his own. Roger brought Rita along on his first date with Melissa, where they spent hours in the park talking and drinking coffee, and they were a trio from then on! Melissa had always dreamed of living in Gramercy Park, where she now lives with the love of her life and their pup.
It was such fate that brought us together with Melissa and Roger to become their wedding photographers. During our first call, Melissa told us that she had taken a screen shot of Sara's instagram about six years ago, which was an image of a country music singer (not even a wedding photo!).  She said to herself, "One day this is going to be my wedding photographer!" Dreams do come true! We cannot wait to capture their wedding day at The Breakers next year!