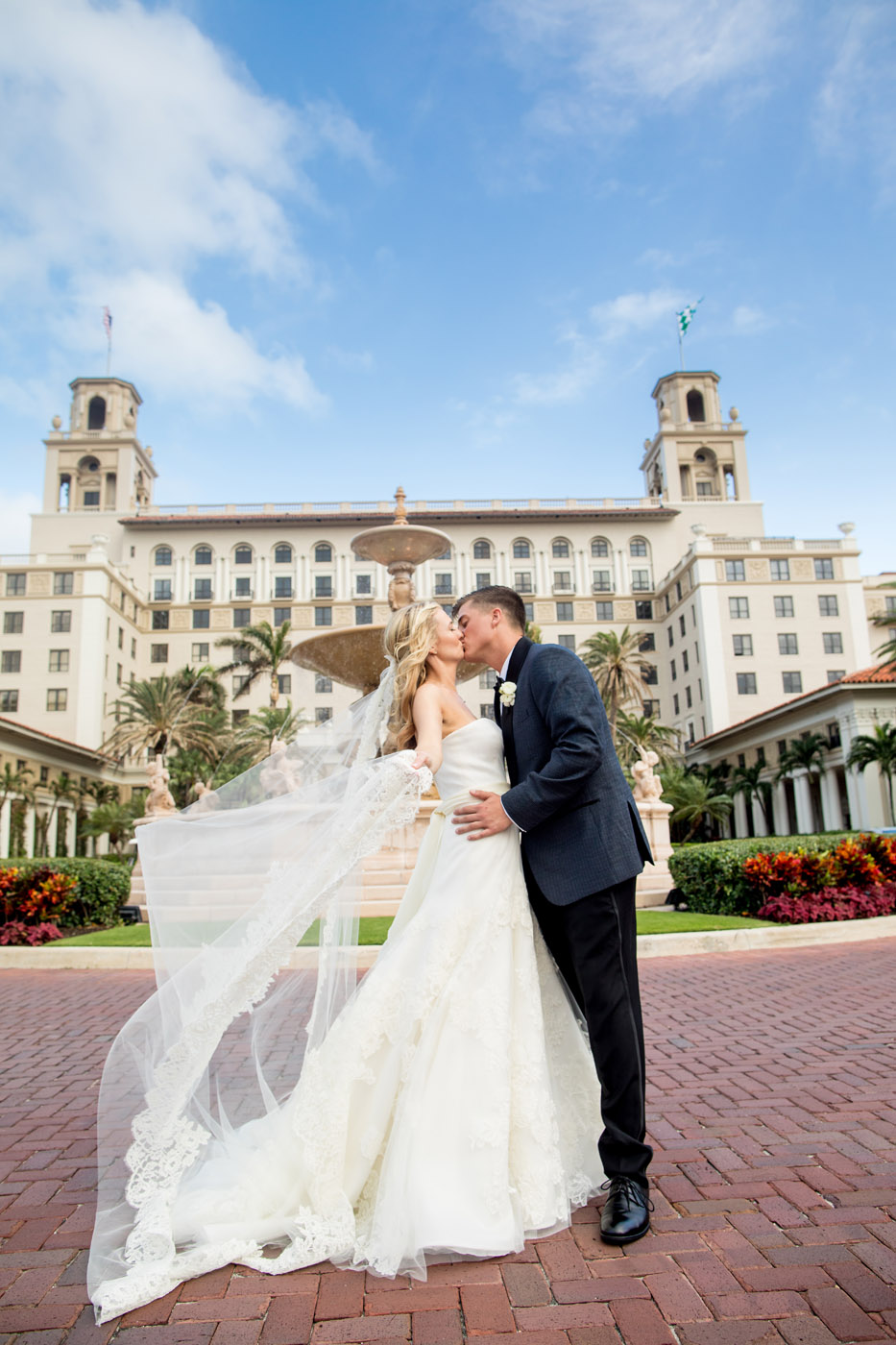 24 Jul

Breakers Palm Beach Wedding | Eileen and Shane
Eileen and Shane's Breakers Palm Beach Wedding
There is something so iconic about a Breakers Palm Beach wedding, and Eileen and Shane's beautiful day was nothing short of perfect! We started their destination wedding weekend getting to know their families at their rehearsal dinner. Their sweet uncle even brought a chart for setting up a big, beautiful family photo! It was the perfect start to the weekend.
Eileen and Shane's wedding day started with the couple getting ready with their closest family and friends, champagne toasts, and lots of laughs. After Eileen shared an emotional "First Look" with her father, we headed to the gorgeous lobby for her "First Look" and portraits with Shane. The bridal party looked stunning in their soft pink dresses and dark blue suits, which perfectly complemented the Breakers front lawn fountain.
Eileen and Shane's ceremony was held in the Mediterranean Courtyard at sunset, followed by their dinner reception in the Circle Ballroom. Soft pink florals, gold accents, and sparkling votives greeted guests at their tables. Music performed by The Elan Artists kept Eileen, Shane, their family and friends dancing throughout the night. "Watching our friends and family enjoy themselves, and laugh and dance with each other," Eileen shared with The Breakers, thinking back to her favorite moment. "It was so much fun to see our favorite people in our favorite place. I never wanted it to end!"
"The Breakers has the most gorgeous ballrooms and the most wonderful service!" Eileen shared. "I am so thankful we picked The Breakers… everything from the beginning was perfect and a dream come true." Eileen is so right! A Breakers Palm Beach wedding has the most stunning backdrops, decor, catering, service and more, but it is truly the love of the couple that makes the day unforgettable!
We are so thankful to have been part of your beautiful celebration, Eileen and Shane!
Have a look at Eileen and Shane's beautiful day over on The Breakers blog as well!
Vendor Partners:
Wedding Venue & Catering: The Breakers, Sascha LaGreca
Decor & Design: Renny & Reed  
Wedding Planner: The Guru Girls, Laurie Caradonna
Cake: The Breakers Cake Shop
Hair & Makeup: Lotus
Welcome Party: Ocean Lawn 
Ceremony: & Reception: Mediterranean Courtyard
Dinner: The Circle Ballroom
Entertainment: Elan Artists, The Social
Bride's Attire: Vera Wang
Bride's Shoes: Badgley Mischka
Groom's Attire: The Black Tux